Friday 5 March 2021
PLAY International is committed to women's rights!
From its pioneering projects developed in emergency contexts in the early 2000s to the #Ejo project, which will benefit 32,000 girls aged 8 to 15, PLAY International is committed to reducing inequalities between men and women around the world. As a source of education, psycho-social skill building and social inclusion, the socio-sports games promoted by PLAY can be a powerful vector of empowerment for women. 

At the PLAY Conference on "Social Innovation, Sport and Mixity" on December 16th 2020, Cécile Ottogalli - Senior Lecturer and specialist researcher in the field of equality in and through physical and sports activities - summarized in a few words a major problem found in most societies. "Young girls and women are victims of a priori beliefs that they do not like sports, that they do not have the capacity to perform. This is false, it's false and it's false! They have been involved in sports since the end of the 19th century. They have all the physical and intellectual resources to perform in all activities and sports practices! ». This perspective is widely shared by PLAY, which is committed to fighting the gendered constructions formed between the ages of 7 and 12, which often tend to evolve towards an effective separation of girls and boys, particularly due to the non-mixing in a large majority of sports practices. To fight against this phenomenon, the organization has been developing projects for several years now to promote gender diversity through sports, with the aim of contributing to equality between girls and boys.
Let's take a closer look at some of PLAY's key projects for women of yesterday, today and tomorrow.
Yesterday
Women's Garden Project, Afghanistan 2005 - 2006  
The "Women's Garden" project carried by PLAY in 2005 and 2006 in Afghanistan is a good example of the type of initiatives developed by the NGO during its first decade. Only a few years after the fall of the Taliban, many families in Kabul do not allow girls to go to college or even leave their homes. 90% of women are illiterate and very few have access to activities that facilitate their development and emancipation. In this context, PLAY's initiative consists of facilitating access to sports for women and girls in Kabul and developing activities that promote well-being and education on themes such as hygiene and health. Through the implementation of this project, for the benefit of more than 1000 girls and women, the NGO has structured the program in such a way that a group of women can carry out the project autonomously in the new sports centers.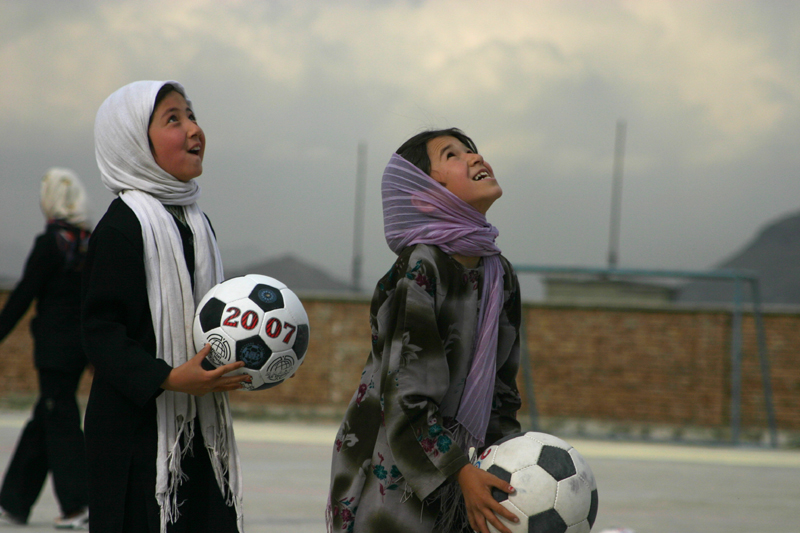 TODAY
ProjeCt Ejo, 2019 - 2022
In Burundi, Kosovo, Senegal and Liberia, through project Ejo, the organisation continues its involvement with young people to combat gender stereotypes that encourage the separation of girls and boys during adolescence. This program will be deployed until 2022 and, as part of its incubator, in other West African aims at making quality education accessible (Goal No. 4) and to achieve gender equality (Goal No. 5) for the most vulnerable groups, including for 32,000 girls!
To enable students to fight against gender stereotypes and contribute to gender equality, it is necessary to develop their critical thinking skills and their autonomy of thought. To this end, PLAY International has developed a Gender Equality Education Kit. The Kit aims to help children identify, deconstruct and overcome gender stereotypes by allowing non-judgmental dialogue and questioning without ulterior motives.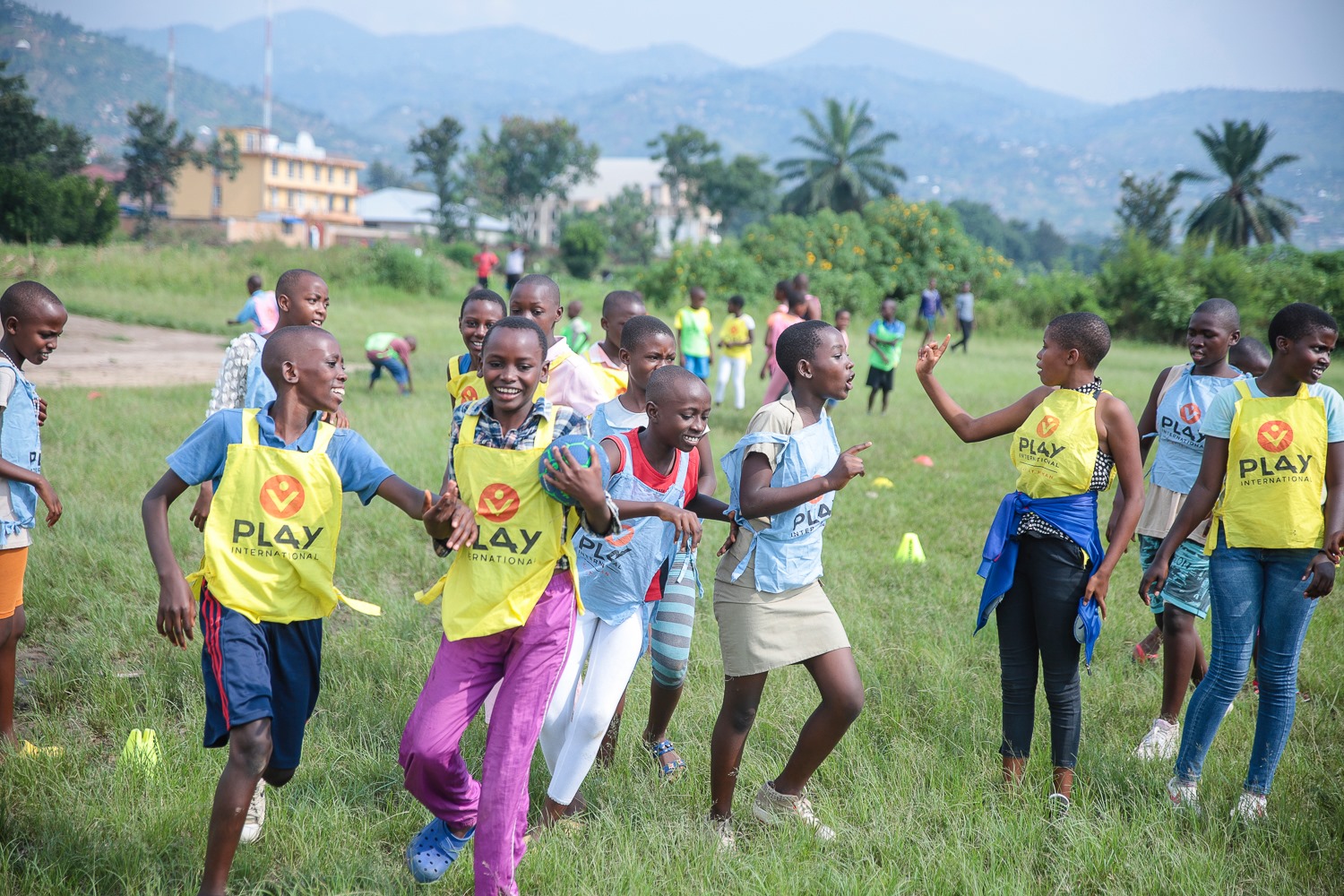 TOMORROW
innovation A continuous evolution 
Through its Playlab, PLAY continuously develops new solutions to encourage diversity within sports.  The project "Encouraging the practice of sports in mixed gender" aims at imagining, co-creating and implementing innovative mixed practices based on Golden Rules such as;

-Sporting practices do not have sex but a history.
- Introduce new practices and equality between girls and boys will be stronger
- Creating a common culture frees girls and boys from traditional roles.
- Sharing a piece of land is not enough to create equality.
- Working together means promoting equality between girls and boys.

Things are changing quickly and the 2024 Paris Olympic Games are the proof of this. For the first time in history, parity between men and women athletes is planned! 
#GenerationsEquality