Tuesday 6 April 2021
PLAY INTERNATIONAL Committed to DEvElOPMENT And peace
From its pioneering projects developed in emergency contexts in the early 2000s in Kosovo and Afghanistan to the EJO project which will benefit 80,000 children in 4 countries, PLAY International (PLAY) has made sport its main tool for development and peace. Under the right conditions, sport and physical activity become a universal language that has the potential to build bridges and unite. 
Since 1999, PLAY has been working to make sport a lever for education and social change and is committed to a number of themes such as the strengthening of psycho-social skills, social inclusion, and the reduction of inequality between girls and boys. The socio-sport game and the playdagogy method promoted by the NGO is a powerful vector of empowerment. 
Zoom in on some of PLAY's main projects for development and peace.
Sport Without Borders, now PLAY International, was born in 1999 from a deep conviction: sport is both a fundamental right and a way to solve the problems of our societies. This premise inspired the NGO's first field initiatives in emergency and post-emergency contexts. In Bolivia, Sri Lanka and Afghanistan, PLAY has been confronted with the pressing need to invent support systems that enable children to overcome trauma or learn how to prevent chronic illness. 
PLAY's "Women's Garden" project in Afghanistan is a good example of the type of initiatives the NGO has developed in its first decade. Only a few years after the fall of the Taliban, many families in Kabul forbid girls to go to college or even to leave their homes. 90% of women are illiterate and very few have access to activities that facilitate their development and emancipation. In this context, PLAY's projects aimed at facilitating access to sports for women and girls in Kabul and to improve their well-being and awareness regarding topics such as hygiene and health for 1000 girls. Ultimately to create a long last effect, PLAY helped create the structure necessary for these projects to be carried out independently by local comunity leaders.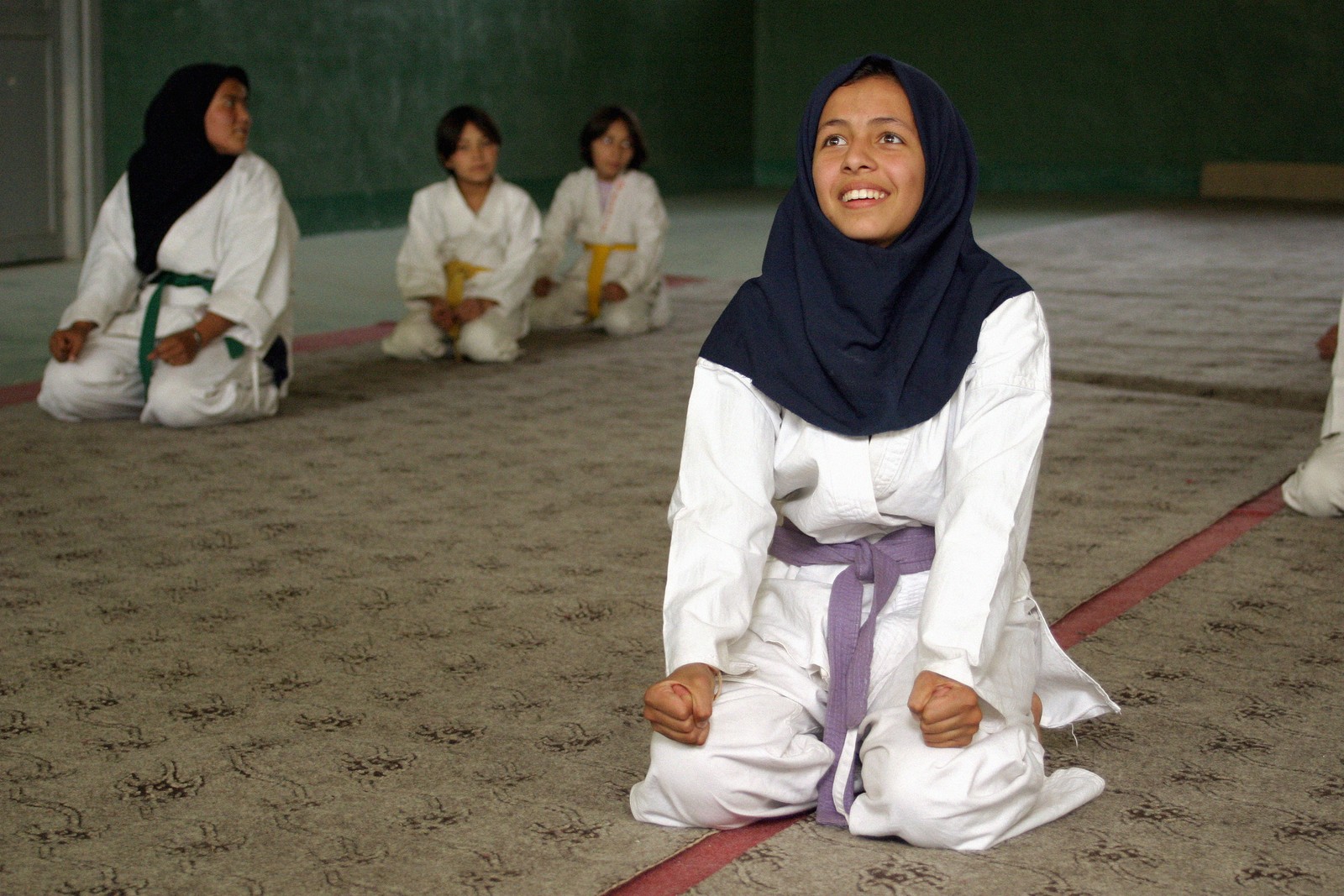 Kosovo - a country under reconstruction 
PLAY International has been working in Kosovo since 1999 to promote inter-ethnic reconciliation and social inclusion of youth, especially the most vulnerable (rural areas, minorities, etc.). Faced with the challenges of the post-war period, PLAY has deployed different programs with the objective of providing holistic and effective solutions so that youth and children in the Western Balkan countries live in a reconciled, inclusive, peaceful and enriching environment. The EJO project developed since 2019 contributes to making quality education accessible to all by using Playdagogy as the main method to deliver educational messages during activities conducted in both formal and non-formal education sectors. Through the EDI+ project, PLAY focuses on developing the skills of current and future minority youth sports leaders with a special emphasis on gender equality. 
"This is the first time I have the opportunity to meet with peers from other communities. Until now I have only heard about them on TV or from my parents and this event changes my mind"
- Youth leader from Albanian community and participant of the EDI+ Youth training. 
With the ambition of increasing the impact and the reach of its actions, PLAY launched the Balkan PLAYers project in 2020 on a regional scale: based on the knowledge and expertise acquired, PLAY intends to organize inclusive sport activities in the 6 Balkan countries by 2025. Capacity building of local organizations will enable them to independently use sport-based methods to address the needs they identify in their localities.
The core of PLAY's work in the region is to bring together young people from different communities, develop inclusive sports education and practices, and empower young people to be agents of change. 
Burundi - The Construction of a lasting peace

In Burundi, population has been impacted to varying degrees by the consecutive crises that have hit the country. Building on the expertise developed in Kosovo, PLAY began its activities in Burundi in 2016 as part of the AMEP project funded by the French Development Agency (AFD) and UNICEF. This large-scale project resulted in increasing the schooling rate in 15 communes in Burundi. In cooperation with 3 local partners, 15,000 children have benefited from 7,459 socio-sports and playgroup sessions focused on themes related to emotional management, the importance of cooperation and the fight against violence. An important step in the direction of the stabilization of the country. 
With the EJO project, an extension is planned in 3 new communes concerned by the return of thousands of returnees, notably from Tanzania.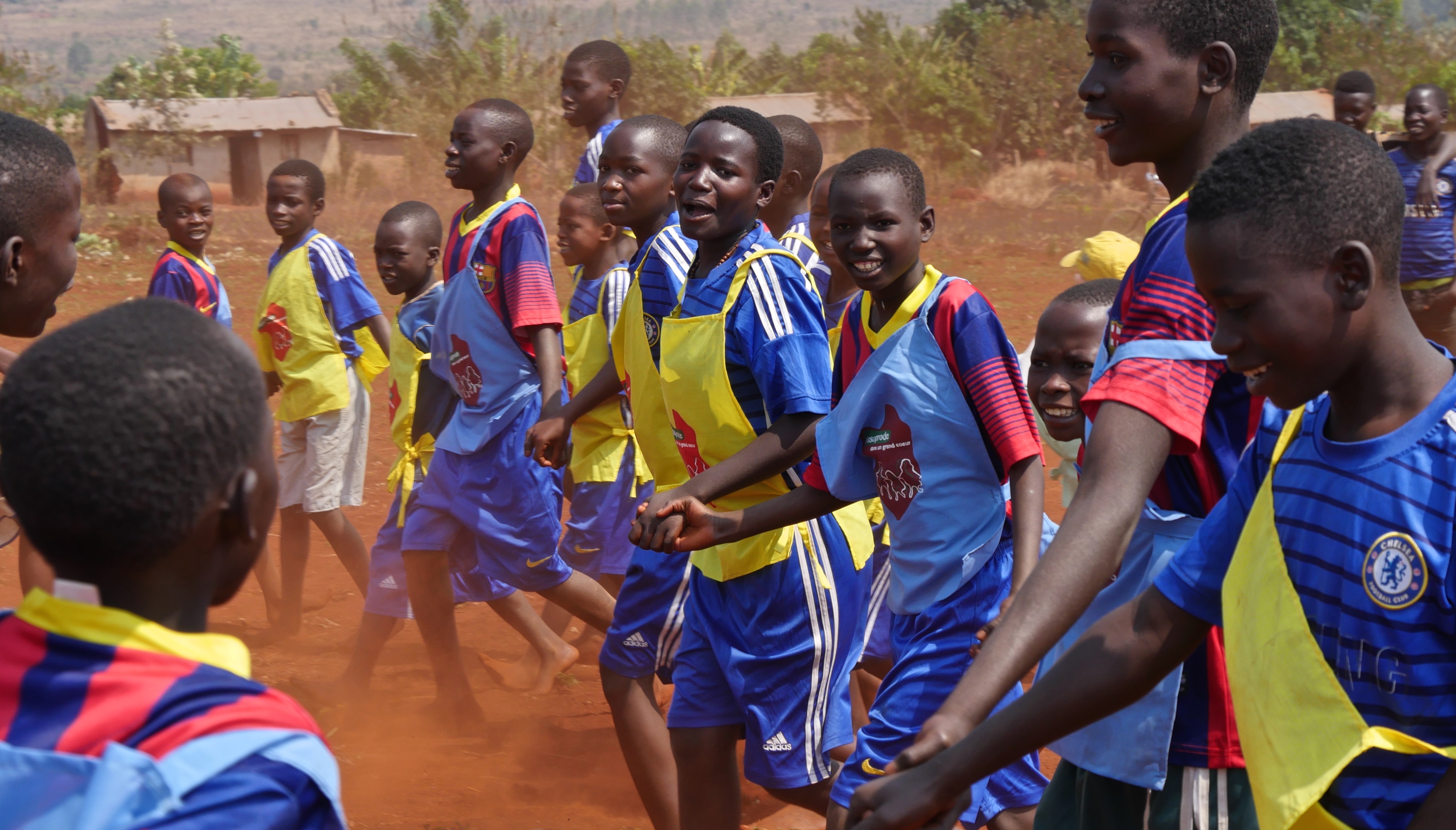 Today PLAY contributes to 6 sustainable development goals (number 1, 3, 4, 5, 10, 17). As Nelson Mandela once said, "Sport has the power to change the world" and "the power to heal wounds". PLAY will continue to embed this belief in its actions.