Image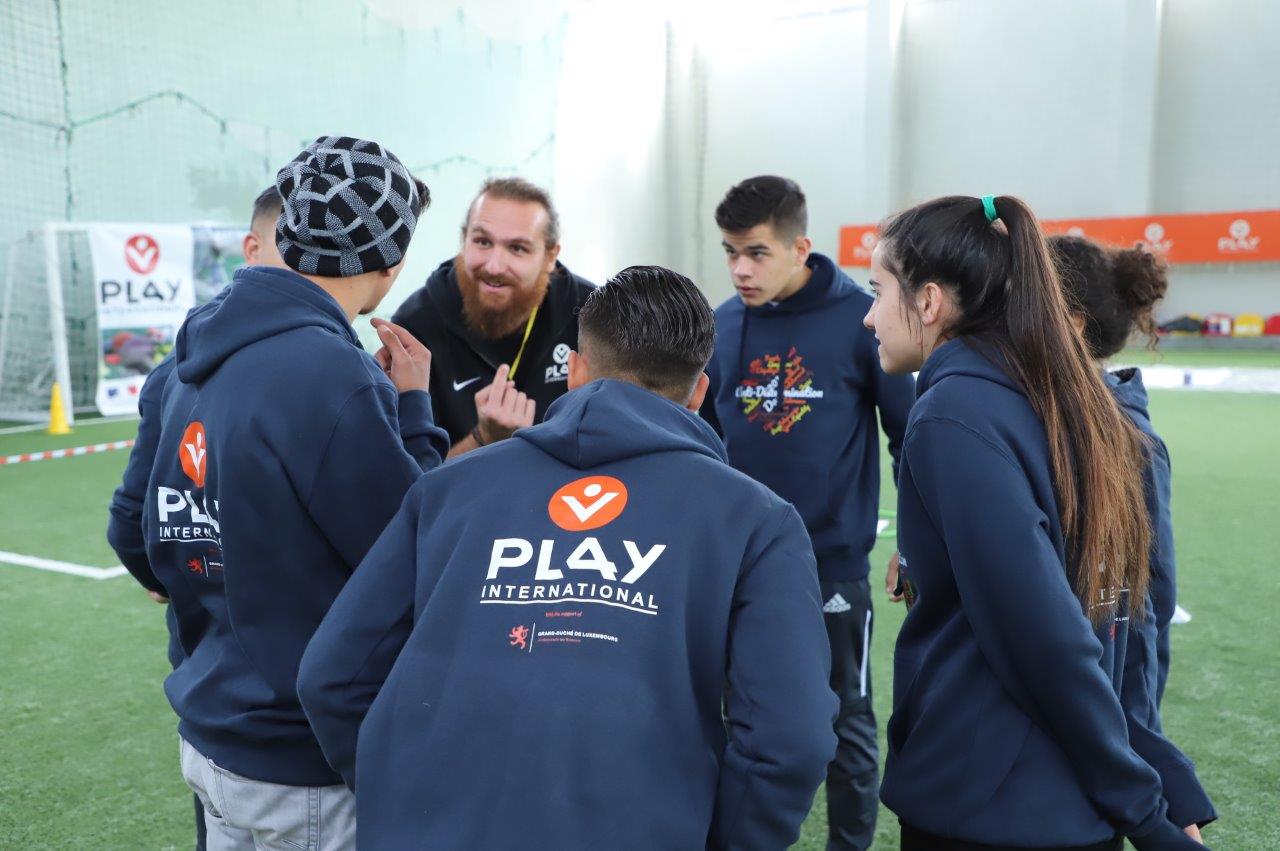 PLAY is enhancing its work in line with the complex and changing needs that young people experience growing up in the region. Sport4Youth's transformation into Balkan PLAYers brings greater impact, reach and ambition to:
1. provide unique opportunities for the most vulnerable children in society to access fun and inclusive sport activities;
2. empower youth to lead change and champion an inclusive society where all children and young people are valued; 
3. Invest in sustainable, long-term capacity building and support for local civil society organisations to use sport-based methods to address the needs they see in their localities.
Impact
Key figures
30
Civil society organisations and youth clubs benefit from capacity development and funding
1,200
youth participants, aged 16-25, benefit peacebuilding activities and sport-animator training
10,000
children, aged 8-14, benefit from youth-led inclusive games and activities
Discover
pedagogical content
Find on our educational media library all the PLAY International resources related to the Balkan PLAYers project developed with and for youth and youth workers.
A "cooperative games" kit for volunteer animators to offer activities based on inclusion, cooperation and respect, for children aged 8 to 14 years. Content is in English (Albanian and Serbian on request).
discover the cooperative games kit
The "socio-sports" kit provides 10 sessions for children aged 8 to 14. These sessions are designed to foster the development of psycho-social skills in children around the concepts of respect, mutual aid, communication and team spirit. Content is in English (Albanian and Serbian on request).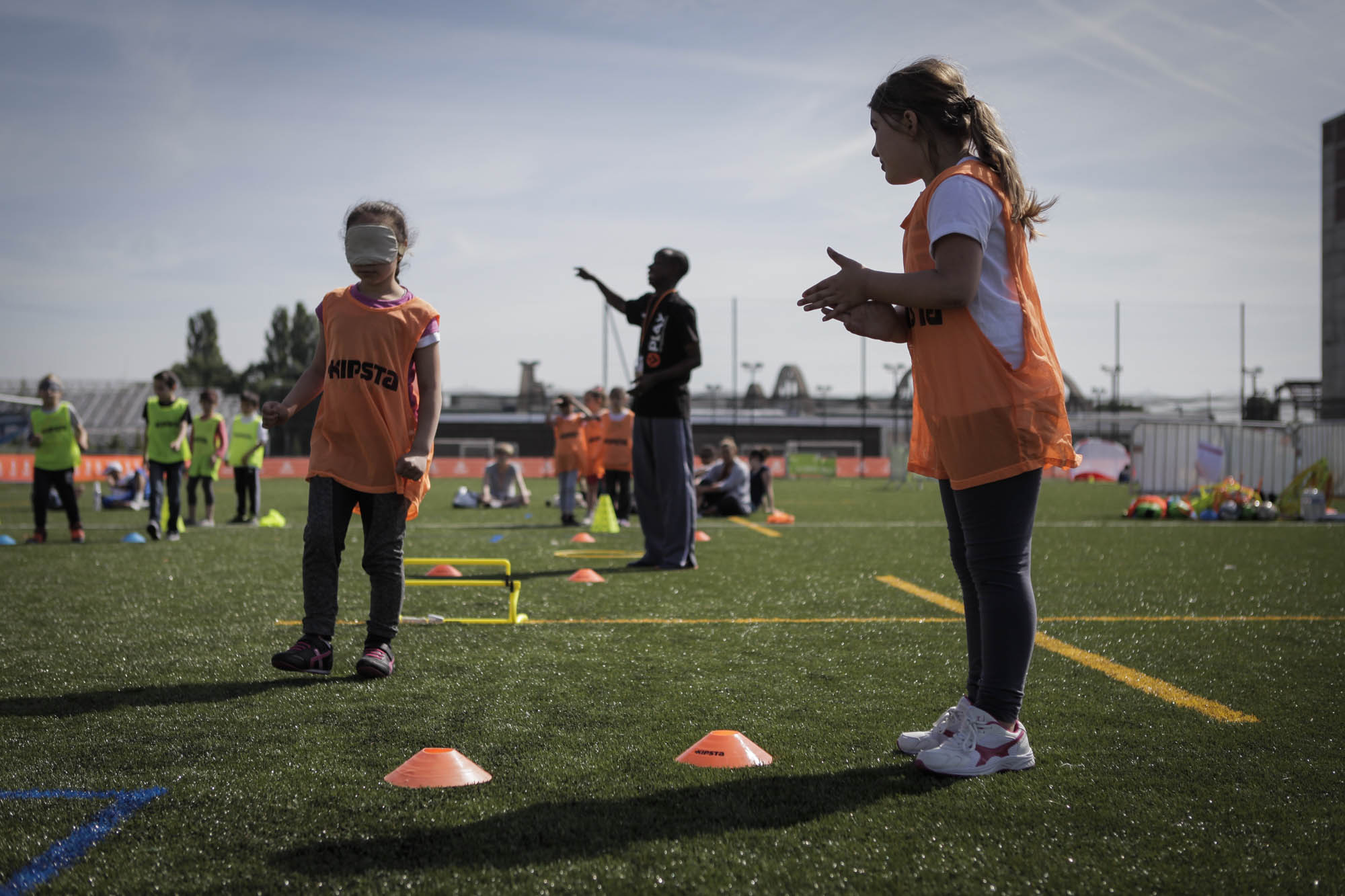 They talk about it
Testimonies
We didn't use to communicate with other communities. PLAY has helped us to have that communication, not only through our participation in the project activities but also in our private lives, because we now enjoy independently meeting with volunteers from the south.PLAY made me more open to other communities - more open to different people
Aleksandra
former Sport4Youth volunteer (2018-2019)
This experience with PLAY has changed my view of other communities, because before I didn't have good relations with others (Albanians, Serbs). I had difficulties with Albanian boys of my age. I was scared of bullying and fights. My friends were also afraid to go out because of that. The elders of my community (Roma) told us that the Albanians could hit us if we saw them in the streets of Kamenicë/Kamenica. By getting involved with PLAY, I discovered that they had lied to us. I was able to deconstruct those stereotypes that I had believed, and I try to do it for my family and friends too. I think that nowadays we cannot continue to live only with the past and history in our minds. We cannot judge other communities only through this historical lens...
Texts and photos by Mathieu Menard / Hans Lucas
Ragip
Former Sport4Youth volunteer (2018-2019)
A few years ago, a friend told me she couldn't come to my birthday because she was working as a volunteer for PLAY on the same day. I became very curious and wanted to know more about the association that deprived me of my friend during my birthday party. When she explained what activities she was doing and why, I knew right away that I wanted to become a member of this volunteering program! This experience made me more open to children and taught me how to interact with them, how to better understand their psychology. By engaging with PLAY, I made many discoveries and formed my own opinions, despite what my parents told me about other ethnic communities. I think we are all equal, regardless of our origins; this is what I try to make my Albanian friends understand. I haven't yet succeeded in changing my parents mind about the stereotypes, but we need to change and progress! The past is the past and we need to live differently now!
Texts and photos by Mathieu Menard / Hans Lucas
Drenushë
Former Sport4Youth volunteer (2018-2019)
Cartography
Deployment
The Balkan PLAYers project continues PLAY's work in Kosovo but also incorporates a regionalisation approach through Civil Society and Non-Governmental Organisation capacity building and partnership. This reflects PLAY's recognition that working with and through partners is the only effective way to provide sustainable solutions to address the challenges societies face. Through its work with partners, PLAY will continuously advocate for the use of sport and physical activity as a tool for development throughout the Western Balkans region.
Regional work began in 2018 and 2019 through partnerships in Serbia and North Macedonia, showing great success in creating intercultural links between young people in the Western Balkans. In the period until 2025, PLAY aims to create a network of partners in the six countries of the Western Balkans who are supported to use active educational methods with youth to promote peacebuilding, inclusion and reconciliation. 
Discover
Related projects