summary
OUR OBJECTIVES
Kosovo's Roma, Ashkali and Egyptian communities' lower levels of participation in education is well documented and frequently linked to socio-economic difficulties and marginalisation. Working with these communities to provide new educational opportunities is at the heart of the EDI Plus project.
PLAY works alongside a local non-governmental organisation called The Ideas Partnership, which runs Learning Centres in villages and neighbourhoods where Roma, Ashkali and Egyptian populations are concentrated. By blending youth and volunteer work using active-educational methods, supplementary education opportunities to young children, training for local primary and secondary school teachers, health services for vulnerable families, and a special focus on gender equality, the project aims to create an inclusive, supportive and empowering environment where struggling families can thrive. Working in harmony with local education, youth, health and social service authorities, the EDI Plus project offers a holistic and sustainable contribution to improving the lives of some of Kosovo's most vulnerable groups. 
Impact
Key Figures
1,000
vulnerable girls and boys attending regular learning programmes and sports activities
110
youth volunteers benefiting from capacity development opportunities
5
municipalities in Kosovo
Discover
pedagogical content
Find on our educational media library all the PLAY International resources related to the EDI Plus project developed with and for youth and education professionals.
A "cooperative games" kit for volunteer animators to offer activities based on inclusion, cooperation and respect, for children aged 8 to 12 years. Content is only in English.
discover the cooperative games kit 
The "fight against discrimination" kit for early secondary teachers, enables early secondary school children to be able to recognize different forms of discrimination, their causes and effects, and to develop more inclusive behaviours to combat them.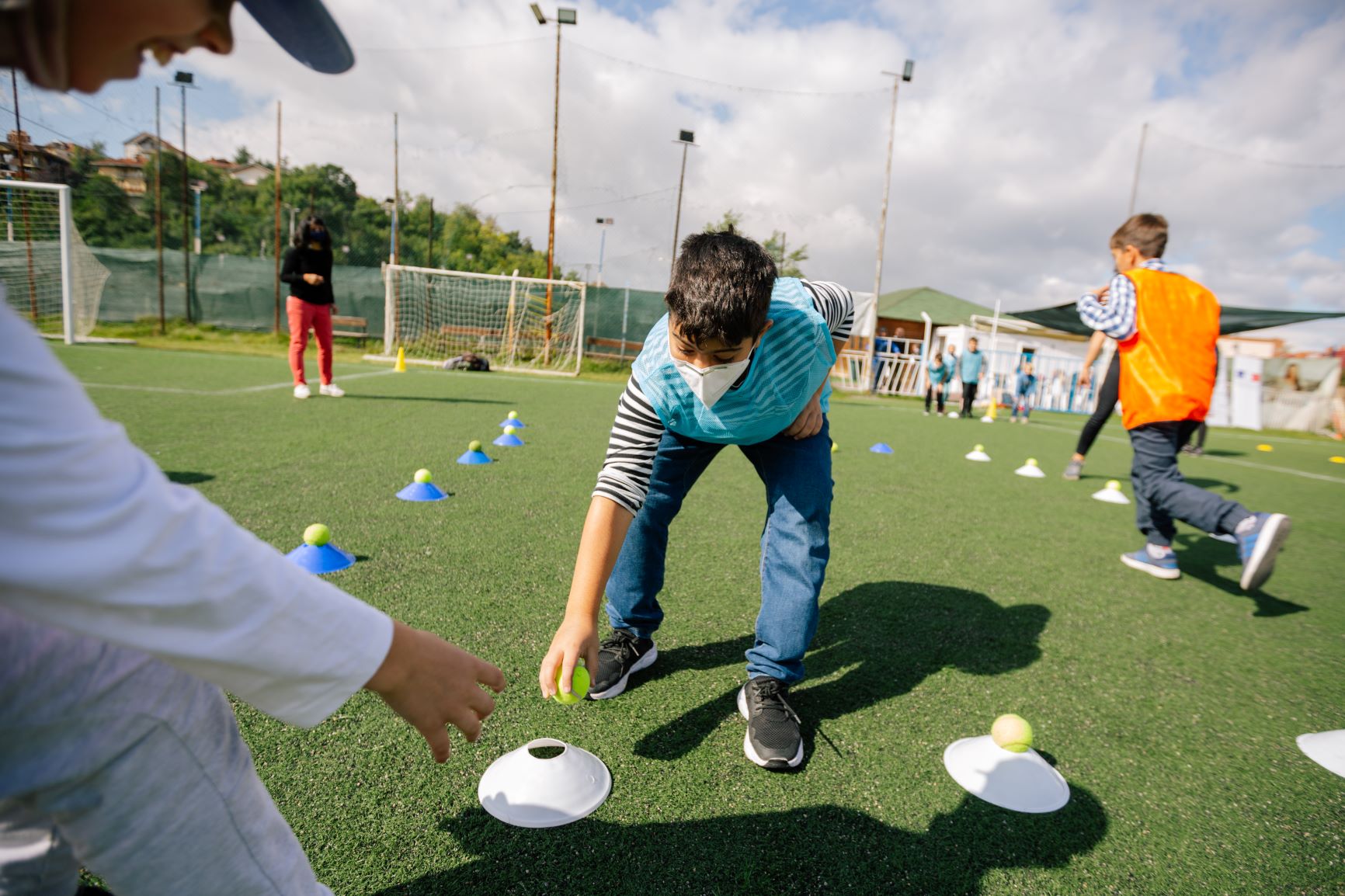 THEY TALK ABOUT IT
TESTIMONIES
PLAY changed me a lot! Before I wouldn't mix with other [ethnic] communities because of the language. Then, when I started to volunteer with PLAY, I met new people. I started to speak with them and began to understand more about different communities in Kosovo.
Irfan
EDI Youth Animator from Obiliq/Obilić 2018-2019
I think we both share that vision for wanting to support social justice in the broadest sense of making Kosovo a fairer place and a place of better opportunities for people.
Elizabeth
Founder of The Ideas Partnership
deployment
The EDI Plus Project targets five municipalities of Kosovo where Roma, Ashkali and Egyptians live in significant numbers. These are Fushë Kosovë / Kosovo Polje, Graçanicë / Gračanica, Lipjan / Lipljan, Obiliq / Obilić and Shtime / Štimlje. The Ideas Partnership runs Learning Centres in four of the five municipalities, while youth engagement activities take place in target localities.
Youth participating in the project also have the chance, through training, team building and cultural activities, to discover other parts of Kosovo they have never seen and meet peers from other communities and other places to broaden their network.