Talking about it
Testimony
The gala is an extraordinary and beautiful evening for companies, a privileged moment between both athletes and companies who are there to support the project of the organization. It's supporting a project that makes sense. I had the chance to go to the field in France, Burundi and Kosovo and I felt useful. Paydagogy for example is so obvious and it works with children.
Emmeline Ndongue
Former professional basketball player
Participate in the Vertigo race, it really creates an emulation, we try to do better than the colleague. It federates us too.
Raphaël Diez
Vinci Facilities
Participate in a team at Vertigo, it creates a link between services and employees, because we have fun in another context
Anne-Louise
Shangri-La Hotel, Paris
RUN in solidarity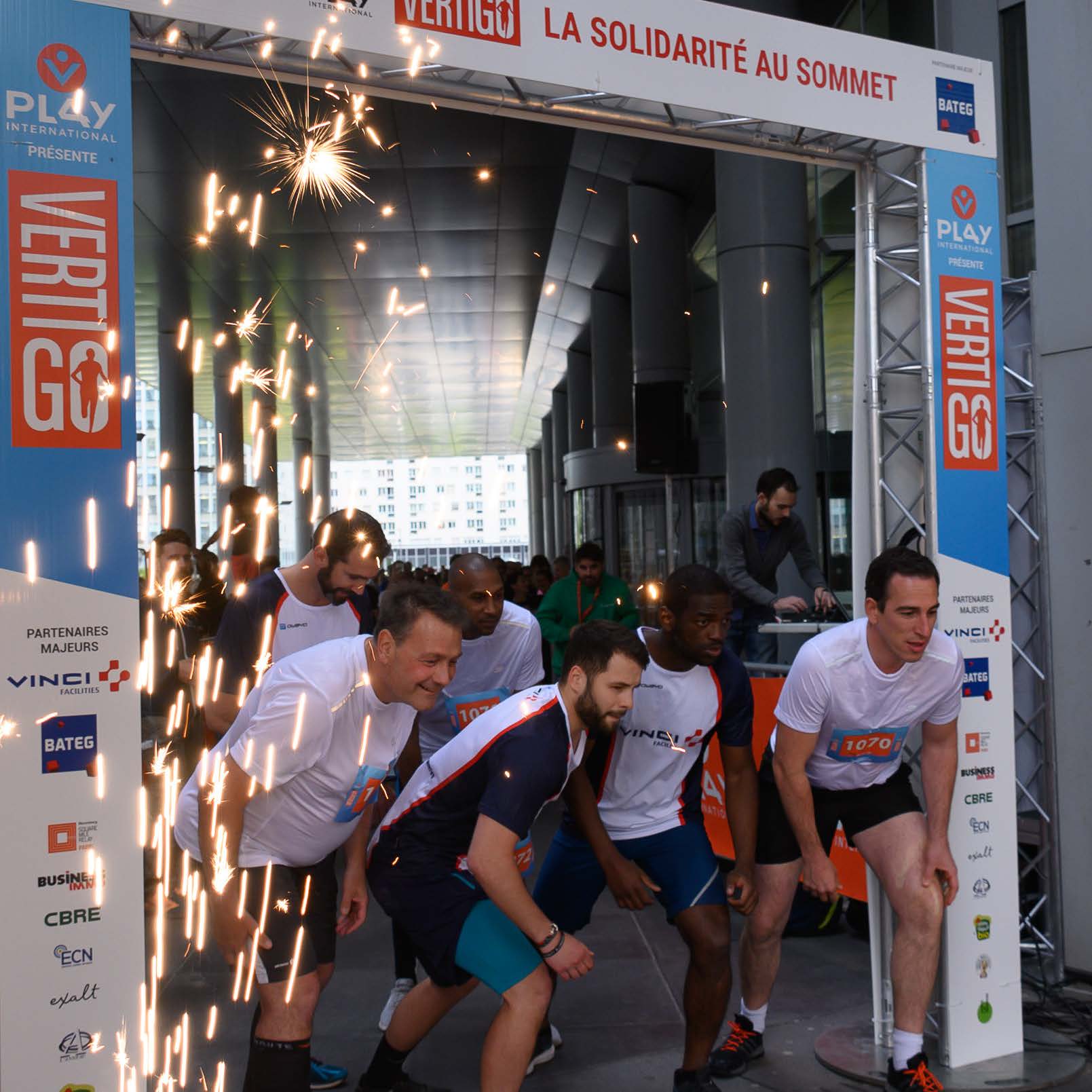 In the heart of the business district of La Défense, come face to face with teams of companies the 230 meters, 48 ​​floors and 954 steps of the First Tower, the highest French skyscraper and enjoy an afterwork on the esplanade of La Defense with the 100 participating companies. This is an opportunity to promote an active lifestyle at work. Gather collaborators, customers, partners around a unique team building under the sign of the surpassing of oneself, the solidarity and the team cohesion. This business-to-business challenge addresses issues of internal mobilization and network animation. This sports team building responds to issues of internal mobilization and allows to mobilize its employees around a solidarity project. 100% of the entries are entirely donated to the NGO PLAY International, organizer of the race. For the past 7 years, this event has become an important funding lever for PLAY International's educational programs since it has enabled the NGO to raise more than one million euros.
PARTICIPate to our gala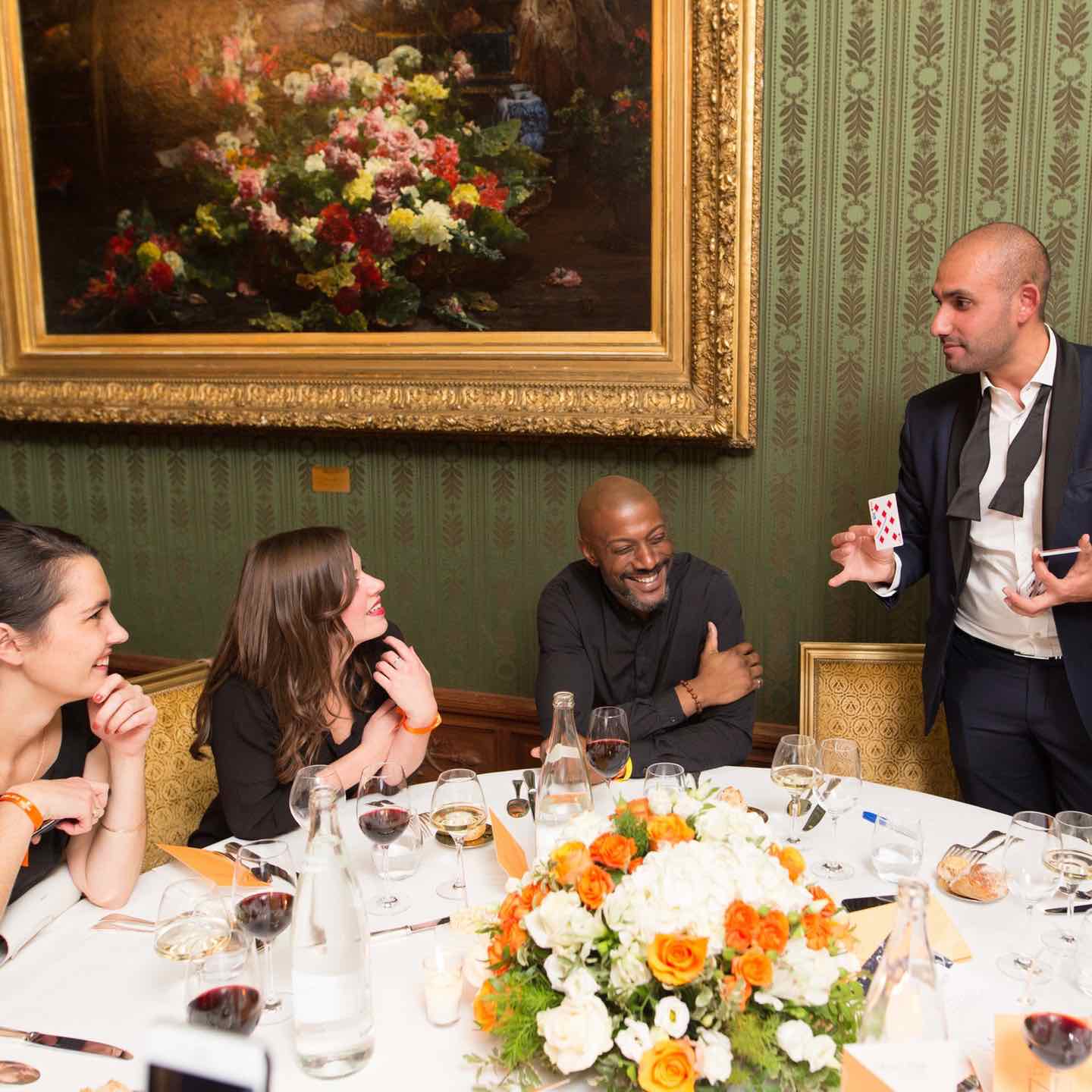 Placed under the sign of sport, generosity and refinement, the Gala Dinner gathers every year on the occasion of World Children's Day more than 250 champions, personalities and guests. This unique moment is an opportunity to share a collective commitment to the association while participating in an exceptional evening: cocktail, gourmet dinner in the presence of champion (s), showcase, after champagne and DJ set, etc. The 8th edition will take place on Tuesday 19 November and will celebrate the 20 years of the NGO. Since the first edition in 2012, this operation has enabled PLAY International to raise more than half a million euros thanks to the mobilization of 130 companies, foundations and donors. This mobilization contributed to the development of the Playdagogy program.