Thursday 16 May 2019
Thursday, May 16, from 5pm to 9pm, 1,150 runners attacked First Tower, France's tallest building with 954 steps. While some had the objective of beating Piotr Lobodzinski's stratospheric record in 4'42'' (still missed!), the majority came to the starting line with a completely different intention: to cross the symbolic threshold of one million euros raised since 2013! Challenge met with brio. Solidarity has reached new heights! THANK YOU.
Discover Vertigo 2019 in video 

THANK YOU to Valérie, Adeline, Raphaël, Marie, Stéphane, Guillaume, Jennifer, Mélissandre, Olivier, Romain, Adeline, Maxime, Christophe, Teddy, Nina, Alamine and all the other collectors who have been mobilized for weeks. THANK YOU also to those who defended the colours of their company but also shared the vision of sport promoted by PLAY International, an NGO that places sport as a source of solutions to meet our social challenges. 
All the PLAY International teams sincerely thank all the participants and look forward to seeing you next year for an even more intense Vertigo; next September to celebrate its 20th anniversary or on the field, in Paris, Bujumbura, Pristina or elsewhere!
VERTIGO FIRST 2019, KEY FIGURES
1,150 runners 
230 meters, 48 floors & 954 steps 
Since 2013, Vertigo has been: 9,500 riders, 791 participating company teams
+ more than €1,000,000 in collections since 2013
In 2019, Vertigo means: 148,000 € collected, 1,150 runners and 153 corporate teams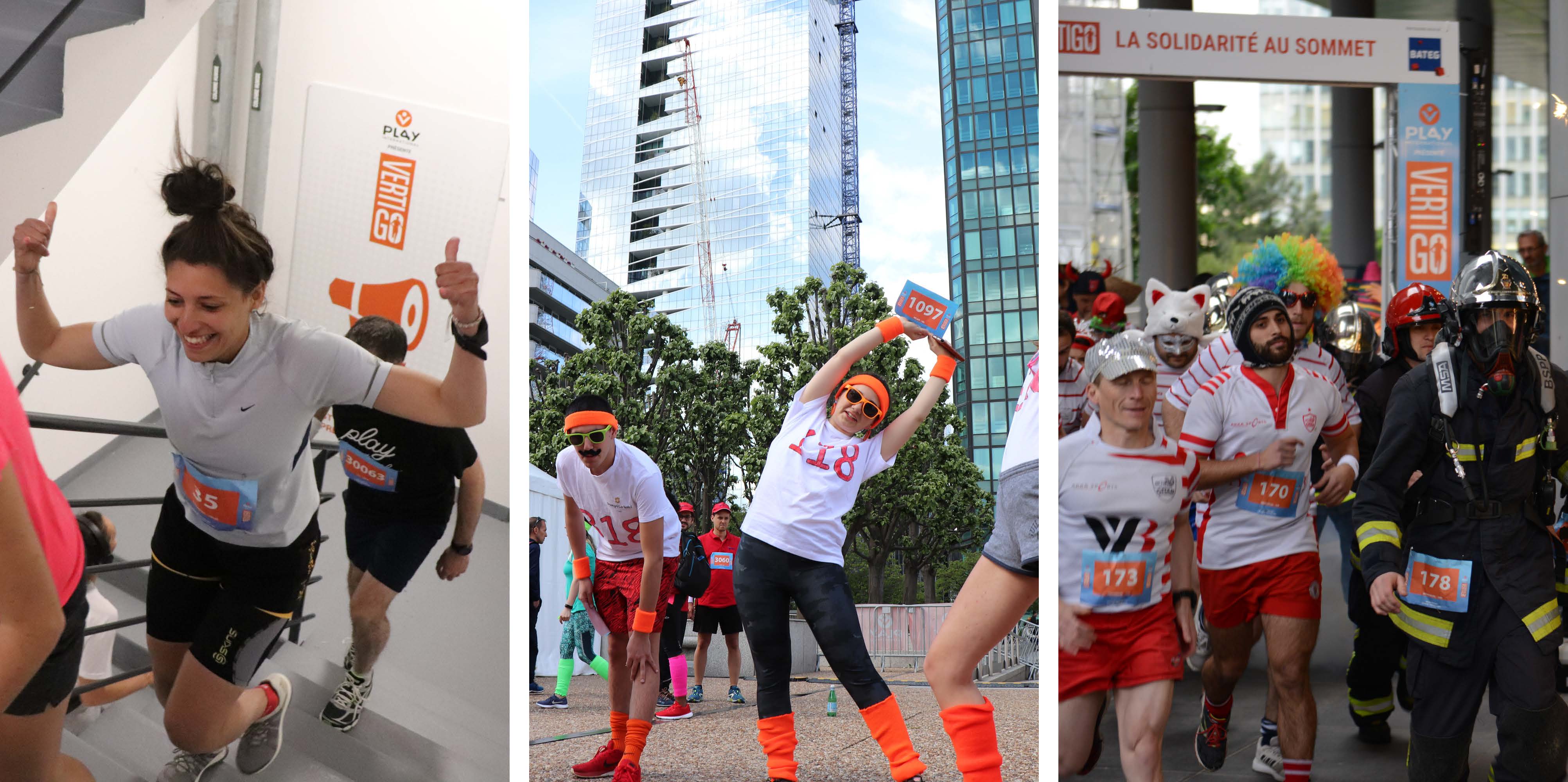 RESULTS AND RANKINGS
Congratulations to VINCI FACILITIES (relay format in 04:06:19) and SOCIÉTÉ GÉNÉRALE (VertigALL format in 05:49:90) who won the 2 main events of the challenge. This year, the individual victories were won by Fabio RUGA in 04:55:50 for men and by Anais LEROY in 06:28:76 for women.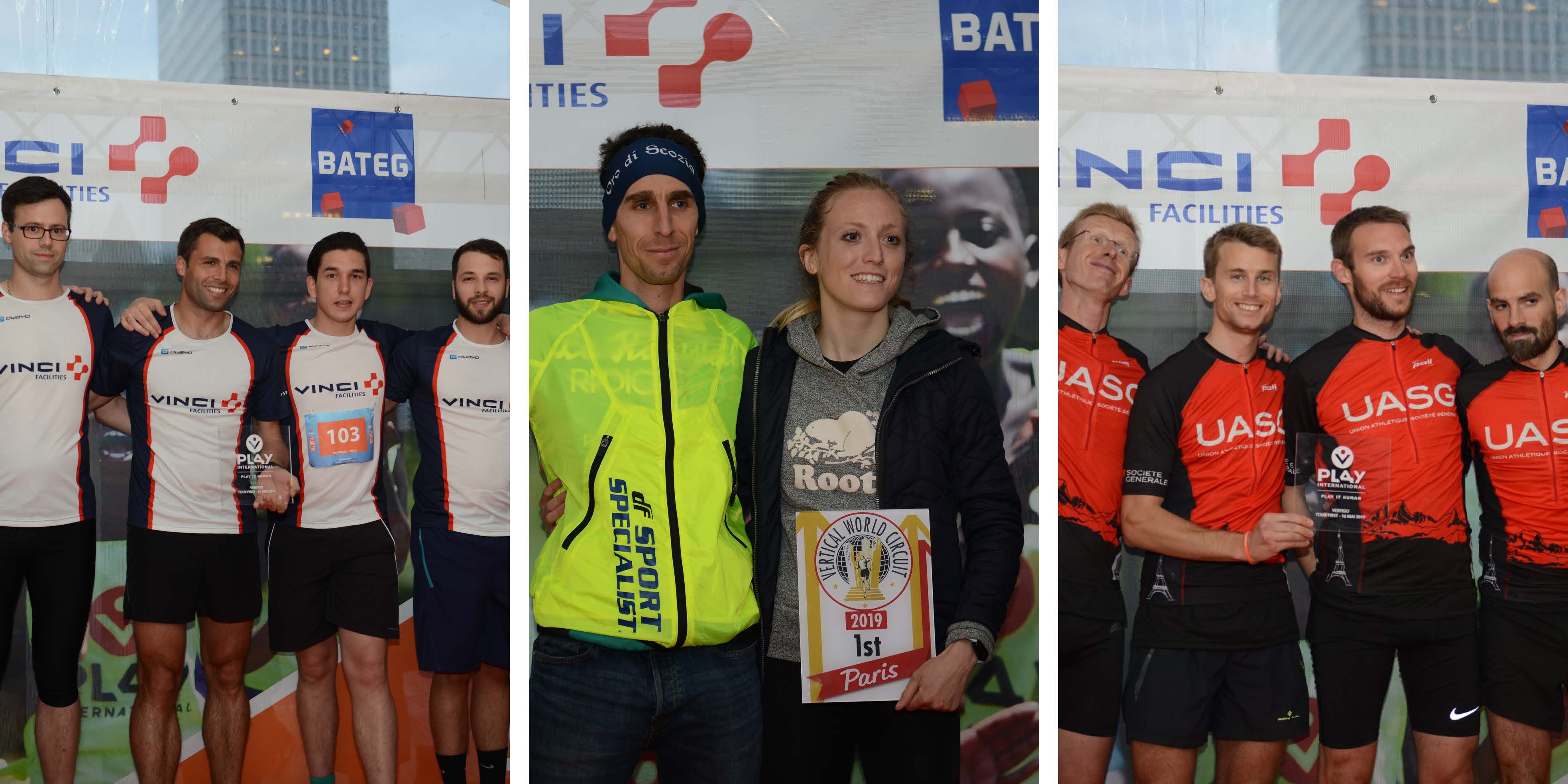 For timed runners, you will find your results here:
VERTIGALL TEAMS HERE
solo here
New collection record!!!
Vertigo is not just about times, it's above all a commitment to solidarity and at this little game, they culminate at more than 231 meters.... 
This year, Jennifer Sauvage, an educator in Mayotte who uses PLAY's porgrams, enters 3rd place (1185 euros!) in a ranking trusty by 2 collectors: the indéboulonables Gypsies. The historic Stéphane LEPEU is in second place with 2508 euros of collection, just behind Guillaume RENDU who, with 3335 euros on the clock, takes the 1st place and at the same time, the most beautiful collection in the history of Vertigo !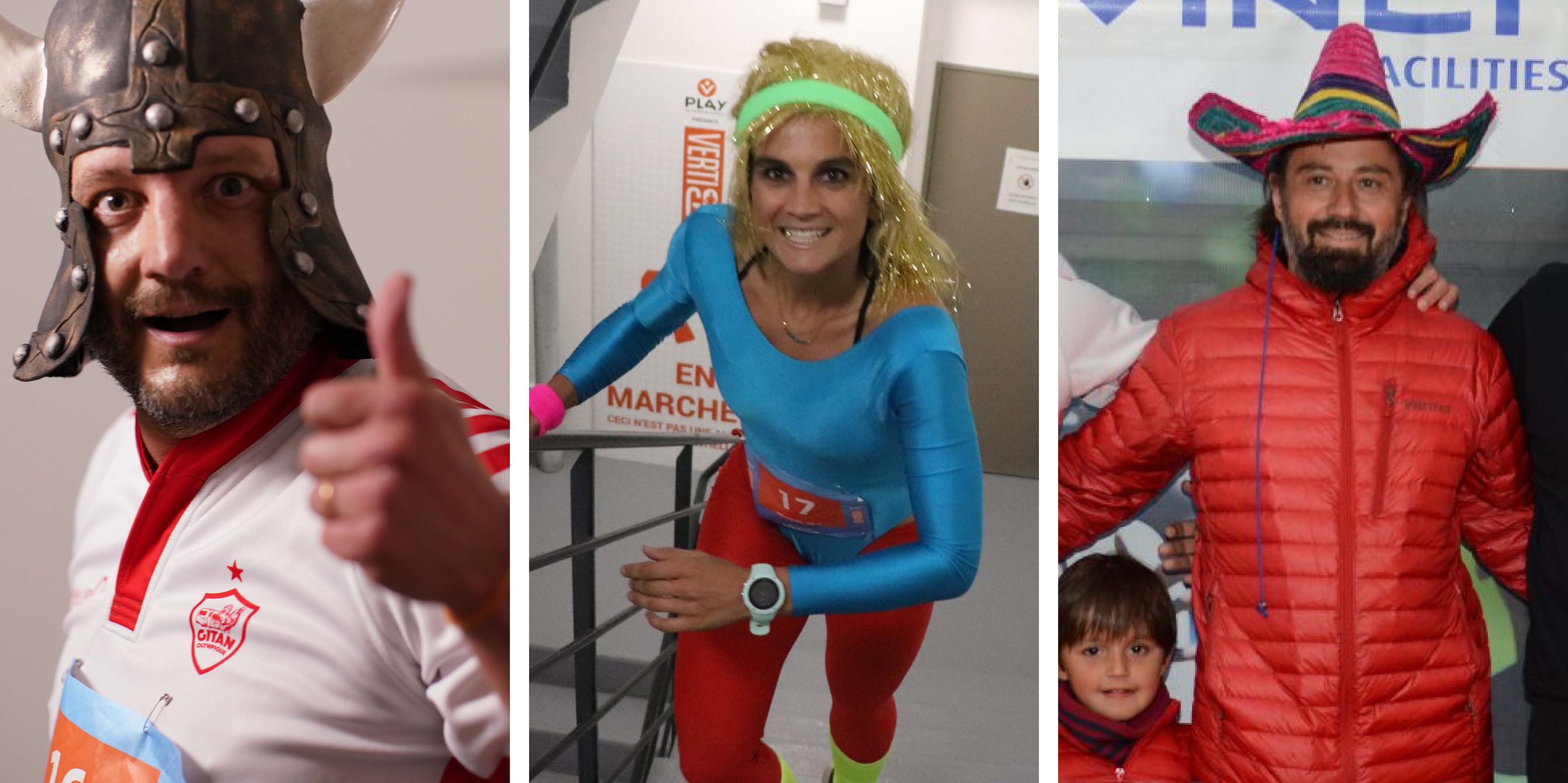 Photos, press and social networks 
AMBASSADORS, VOLUNTEERS, PARTNERS, COMPANIES... THANK YOU!
PLAY International thanks its partners :
Vinci Facilities and Bateg (major partners)
Business Immo, CBRE, ECN, Exalt, L'anneau, Paris La Défense, Terres & céréales Bio, The Extra Mile Paris, Prosegur, Vertical World Circuit, Humble Warrior, le Conservatoire Supérieur d'Ostéopathie, Pole Paris Alternance
954 thanks to Arnaud Assoumani, sponsor of the event and our 75 volunteers without whom we could not organize this operation!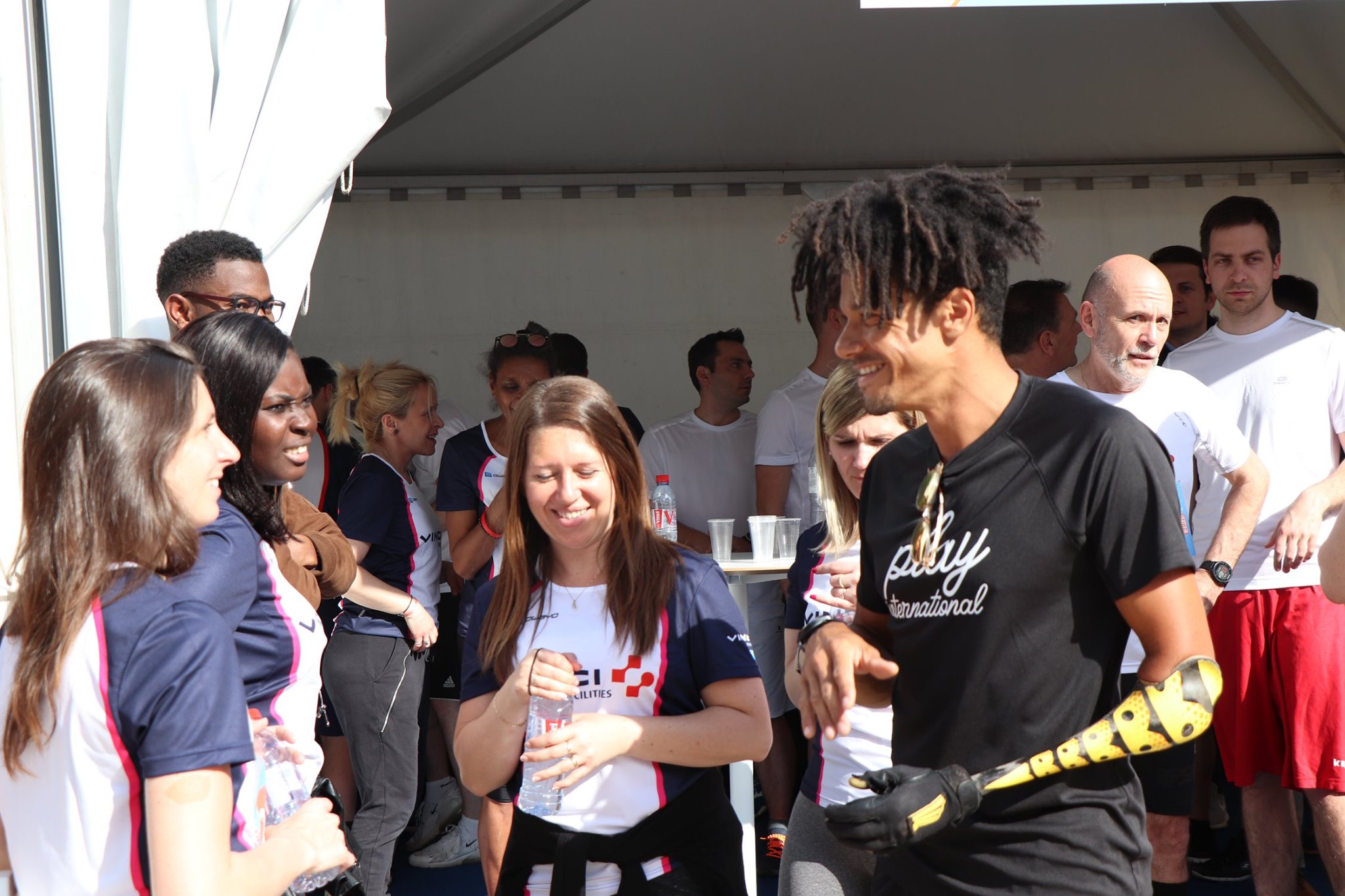 NEXT STEP: BLOOMBERG SQUARE MILE RELAY ON SEPTEMBER 18TH!
The world racing circuit, Bloomberg Square Mile Relay, will make its first stop in Nanterre Paris la Défense on September 18! This is a unique event to strengthen entrepreneurship and raise funds for local associations and actions. So get your teammates together, put on your sneakers and take part in this intense experience!
 
Photo credits 
© Harrys Bibila, Fabrice Folio, Tam Production, Clémence Cassier, Nicolas Simoutre