Wednesday 29 March 2023
The project "From Ferizaj to Gravelines  - inclusion and living together through sport " is the latest project launched by PLAY International Kosovo. The project consists of a youth exchange between the two cities, respectively from Kosovo and France, during which the youth involved will implement sport-based activities to promote the inclusion of children with disabilities in their host country. The project was officially started with the first preparatory activities having taken place.
AN UNique FRANCO-KOSOVAR COOPERATION
A ground-breaking initiative in the relations between two municipalities from Kosovo and France, as such a collaboration between cities of the two countries has never been implemented previously, the project "From Ferizaj to Gravelines" is implemented by PLAY International in both countries, in collaboration with both municipalities with the support of the French Embassy in Kosovo and of the Alliance Francaise de Pristina.
The aim of the "From Ferizaj to Gravelines" project is to use sport to promote the notion of inclusion, from the inclusion of children with disabilities to the inclusion of people coming from multiple cultural backgrounds. This way, sport will show that it is accessible to anyone and helps to create strong bonds with others.
On February 10th, the project was officially launched in the municipality of Ferizaj. An event was held to welcome the six youths from Ferizaj who will be taking part in this exchange. During this inaugural day, they also started attending French classes, held with the support of the Alliance Francaise.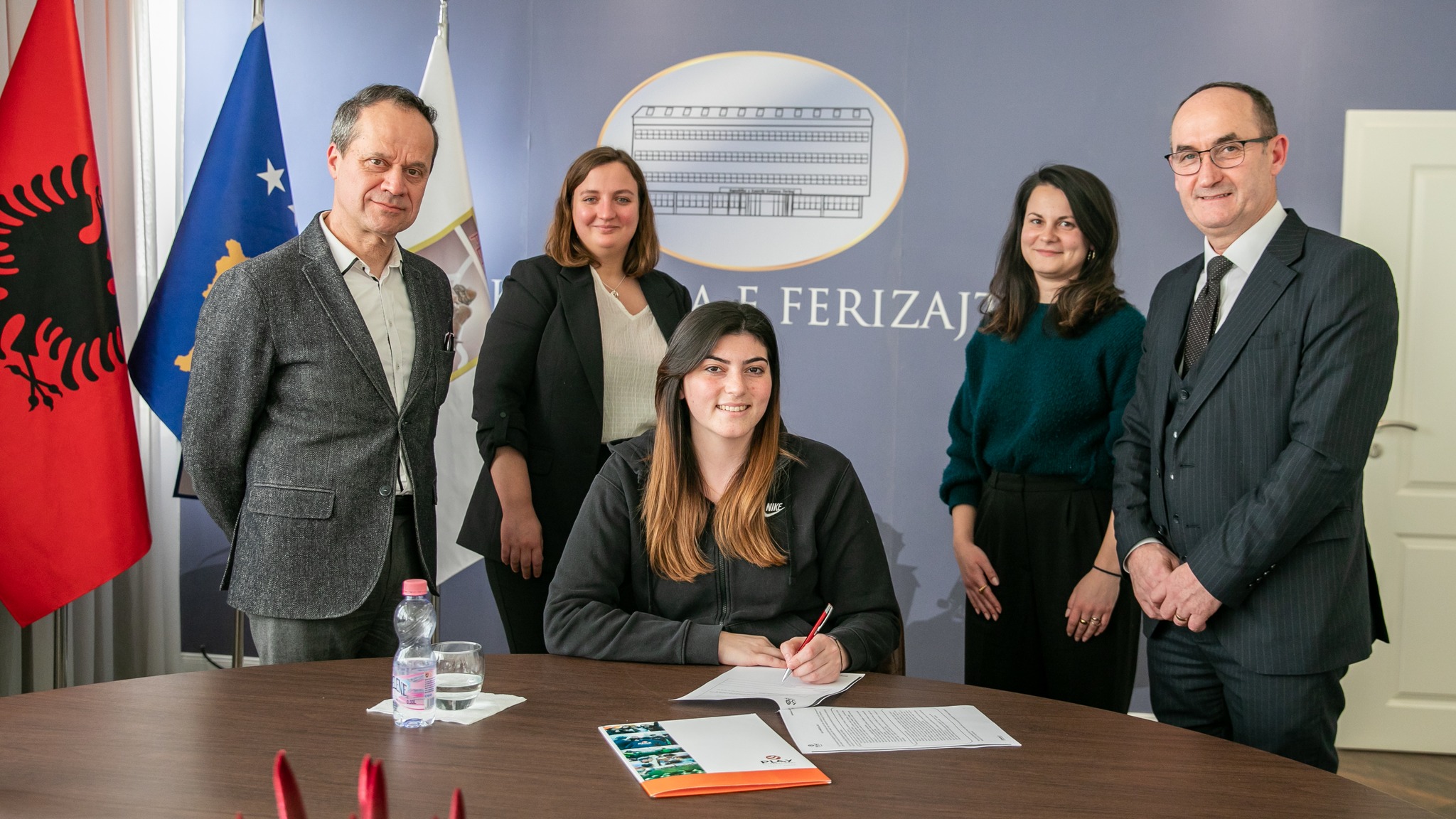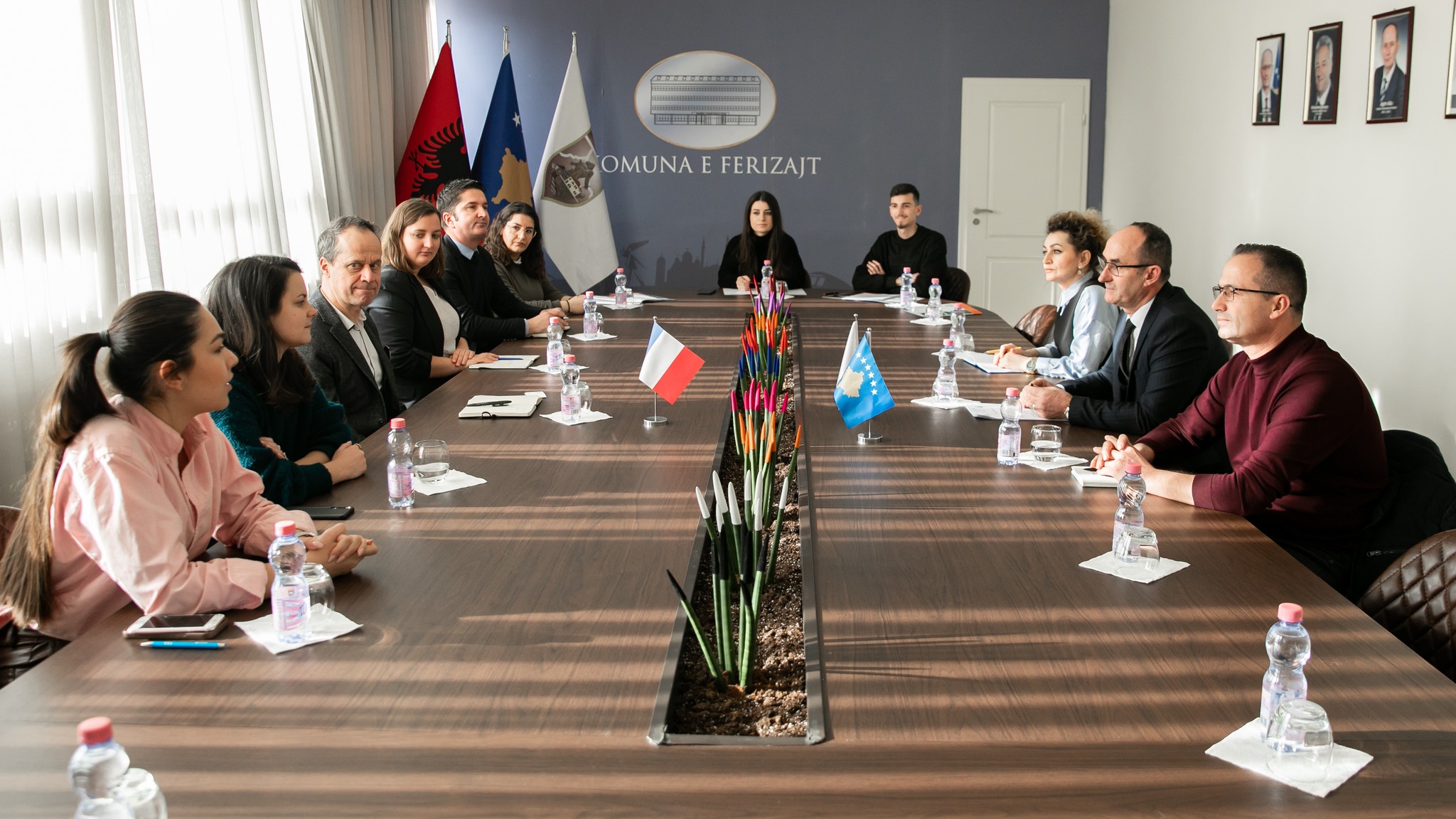 VISITE from Gravelines to ferizaj
On March 24th, the person in charge for the project in the French city of Gravelines, Laurent MASSON, visited the city of Ferizaj as part of the Francophonie week held in Kosovo by the French Embassy. It was an opportunity to meet the stakeholders of the project on the field, from the PLAY Kosovo team to the staff of the municipality of Ferizaj. Mr Masson also visited the French language class and met the six youths that will come to his city in the month of June, right on time for the Olympic and Paralympic Day (June 23rd.)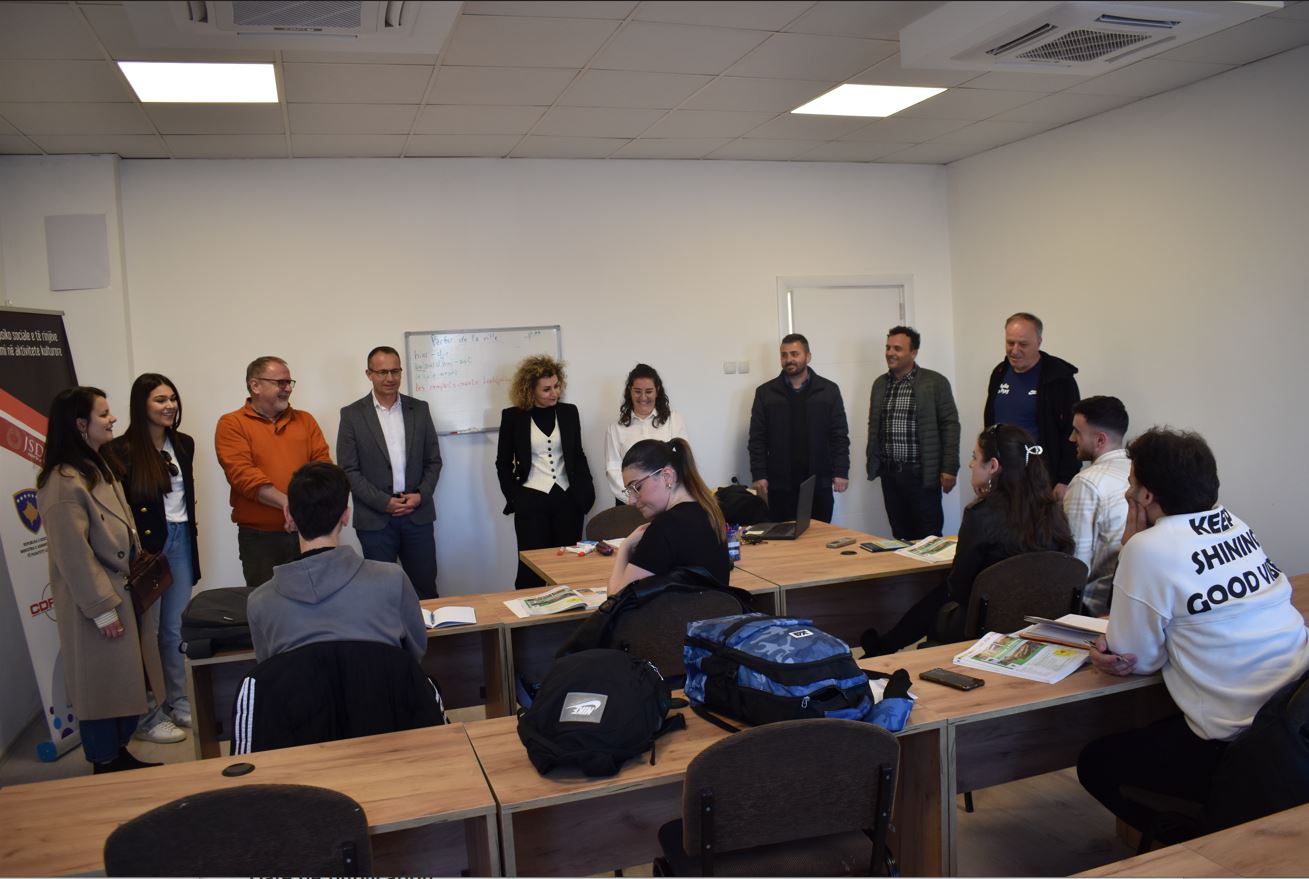 The French classes will continue in Ferizaj, while the teachers involved in the project will also have their first trainings on "change of mindset on disability" kit.
We are looking forward to proceeding with the youth exchange in June and wishing the youth from Ferizaj and Gravelines involved in the project a lot of success!