Image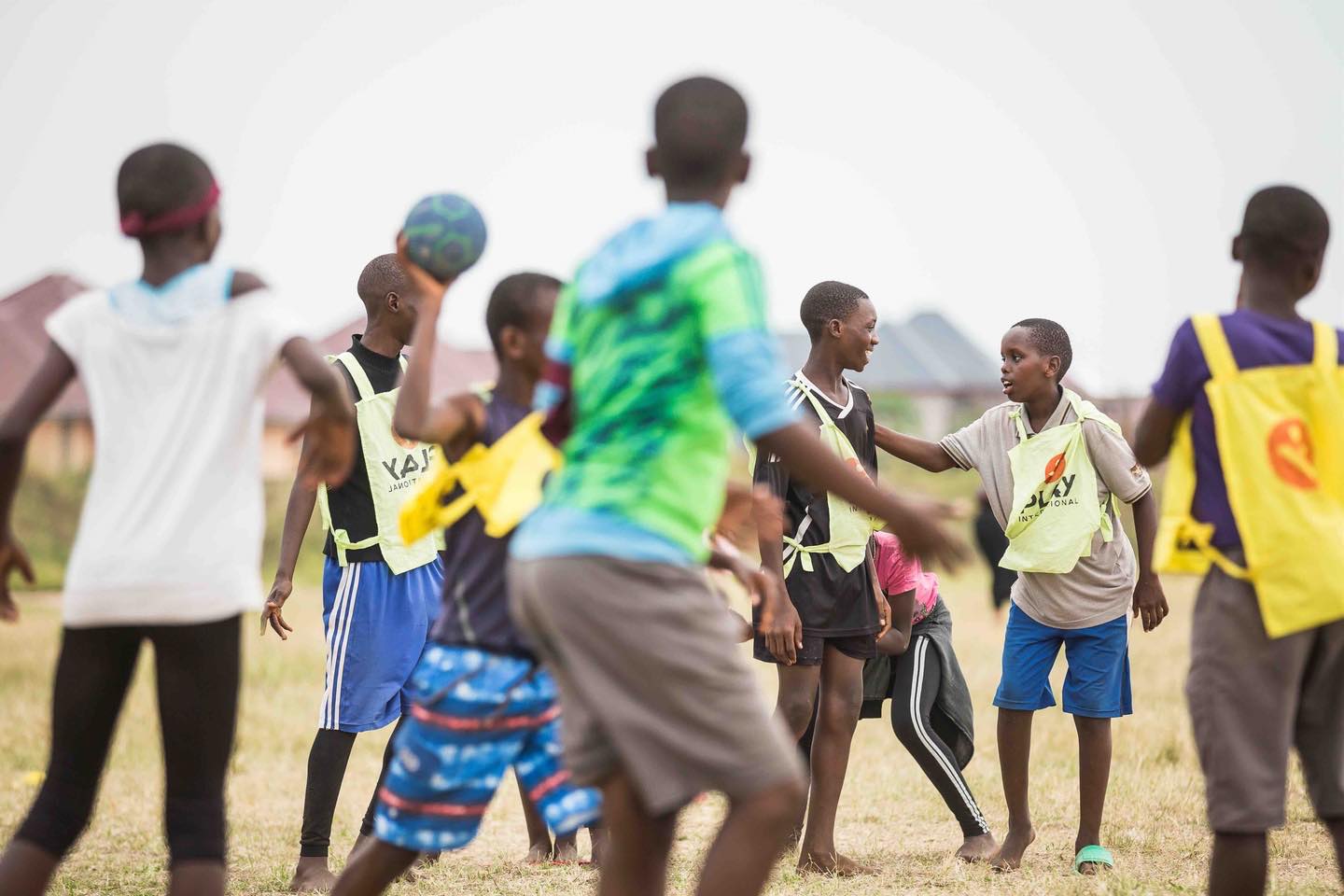 Impact
Key figures
80 000
child beneficiaries
1 000
trained professionals
4
country of intervention
PLAY International is taking the initiative to deploy an education through sport programme aimed at providing solutions in 4 countries: Burundi, Senegal, Liberia and Kosovo. The project is based on the creation and dissemination of a pedagogical programme based on Playdagogy, an active and participatory pedagogical method developed by the NGO. Reinforced by other methods, these contents will be disseminated through training programmes, thematic kits, etc. Building on its successful experience in Burundi since 2016 (AMEP project), the aim will be to deploy this project in the formal and informal education sectors, focusing on building bridges between the two to strengthen the continuity of educational care for children. Where possible, it will be necessary to work on the integration of socio-sports methods into the training curricula of teachers and sports leaders in close collaboration with the public authorities. With the support of the Playlab, it will be a question of engaging a collective dynamic in social innovation through the development of an incubator for local civil society organizations in West Africa; a research action to evaluate the impact of the project, in collaboration with a university laboratory.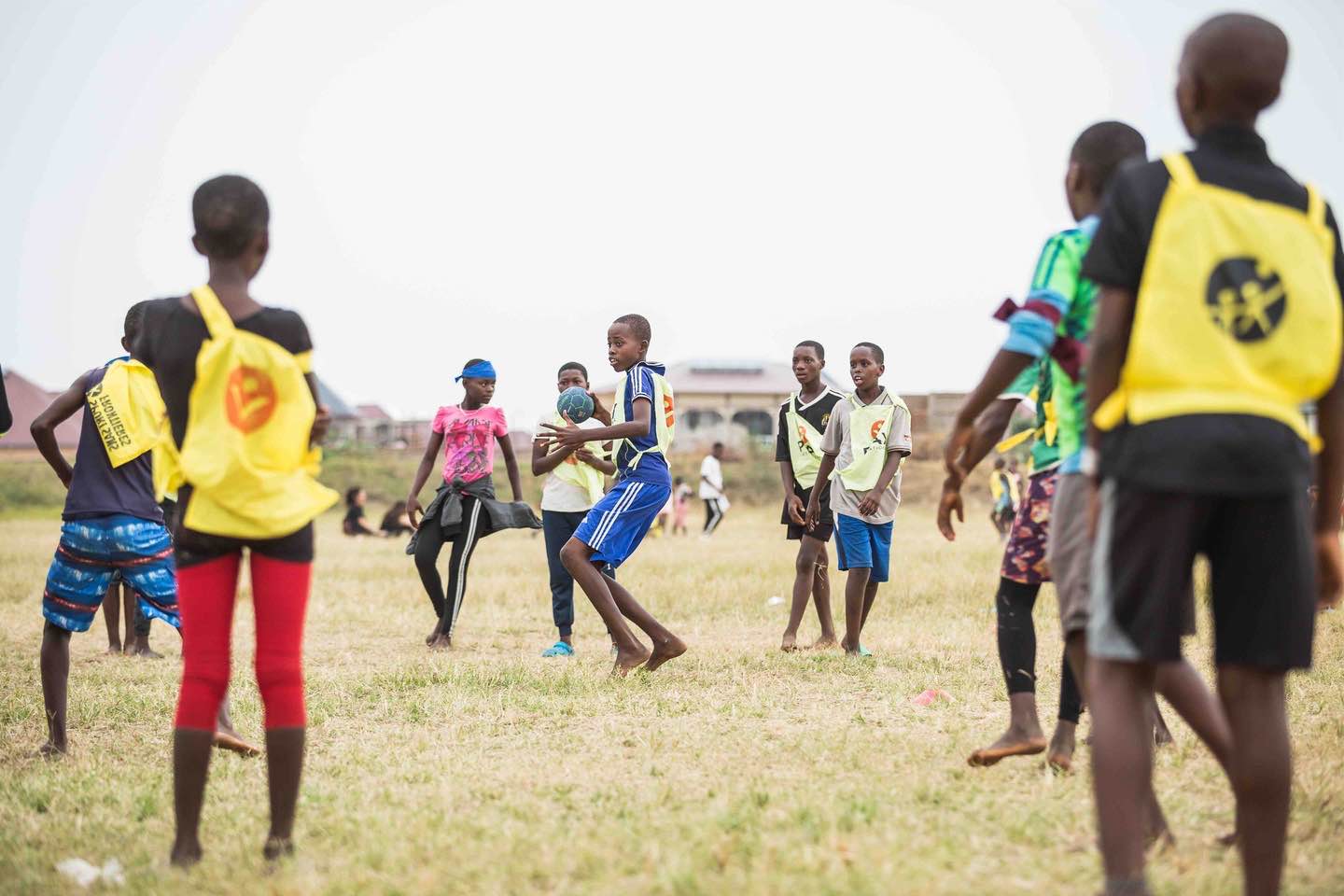 Among the 80,000 children who participate in socio-sport activities during the project, some of them will be particularly vulnerable and will receive special attention. Refugee children, or those affected by displacement, girls and young women, children with disabilities, children who are victims of violence, including sexual violence, are the most excluded from any formal or informal learning. The project thus proposes to use sport to educate all children as a priority on these themes, ultimately allowing the inclusion of specifically vulnerable groups in their communities, and guaranteeing continuous and qualitative learning, such as their access to or retention in school.
They talk about it
Testimonies
Involved in the Ejo project since its launch, I have been trained by PLAY International onto two methods that use education through sport: socio-sport and Playdagogy. These aim to bring concrete solutions on the ground while adapting to the context of local life. These methods, which enable me to strengthen my pedagogical skills and integrate values and behaviours of knowing how to live in a community, are innovative learning methods within FAP and my dream would be for them to be used in school education programs in Senegal! 
Apollinaire Mane
Teacher & Facilitator Futur Au Present, Senegal
The Playdagogy module was an excellent opportunity to learn new ways to use sport for a better life in our world. It helped me gain more experience, motivation and ideas to be a role model for the children I will teach in the future.
Drin
Student at the University of Pristina, Kosovo
With the implementation of socio-sports sessions, young people will learn to be more autonomous and free to make their own choices. The sessions will also enable them to address issues such as gender discrimination and stigma, for example. Ultimately, we would like these training courses to be recognised by the Ministry of National Education in Senegal so that this project can have an impact at the national level and ASSCAN can intervene in new areas.
Ramatoulaye Sène
ASSCAN Operations Officer, Senegal
Cartography
Deployment
Our actions are deployed in 4 countries, from Kosovo to Senegal, including the Burundi and Liberia.
Discover
Related projects