Image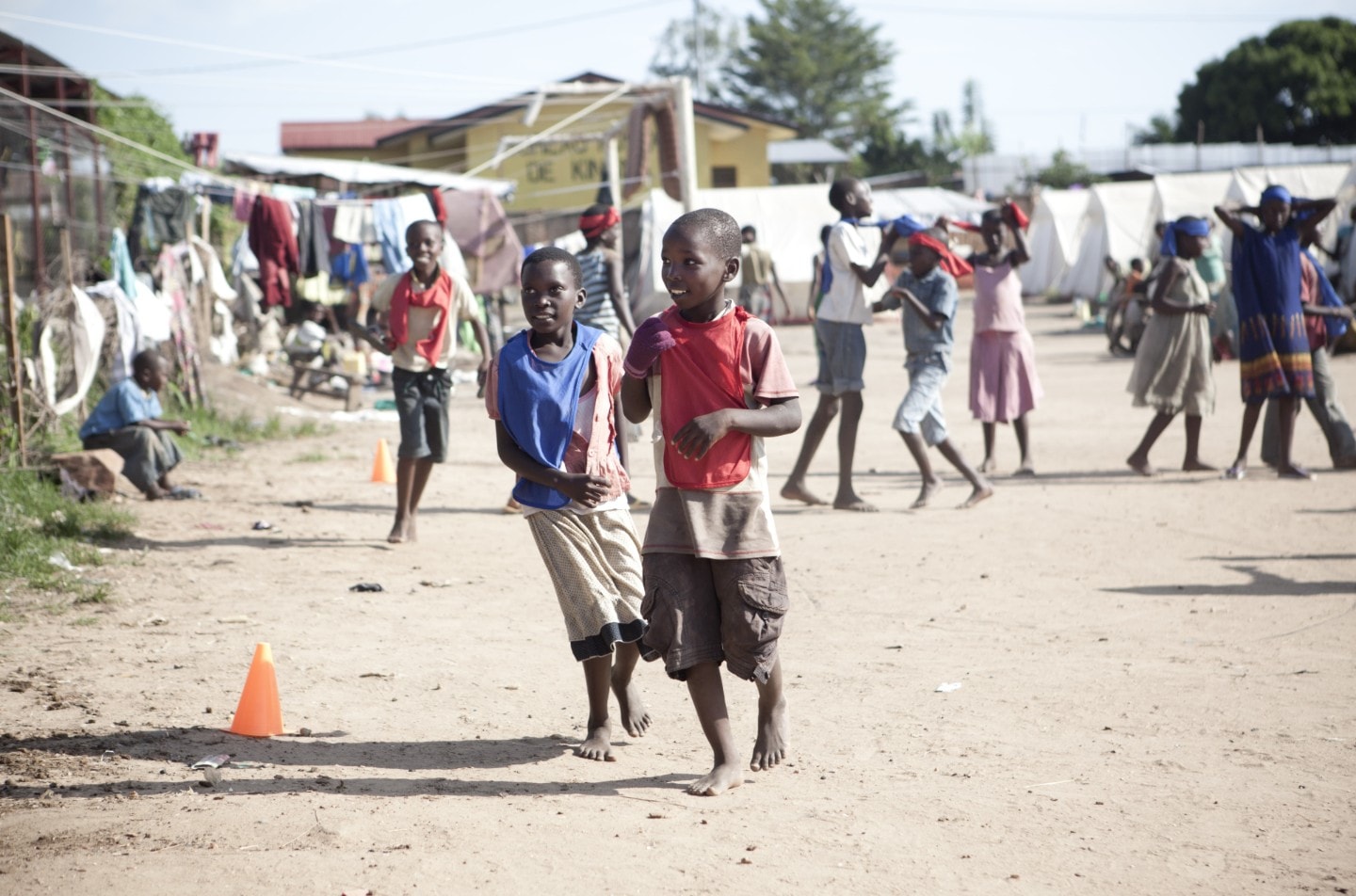 2019 Impact
Key figures
7,459
socio-sports session rolled-out
15,000
Children beneficiaries in Burundi
190
educational professionals trained
Discover
Related projects
Talking about it
Testimony
As a group leader for PLAY International and a teacher, when I bump into a child, I know whether he or she is going to school or not.  [...] For instance, take the case of Divine; she had dropped out of school along time ago. But thanks to the awareness-raising activities of PLAY International, she came back to the classroom. Today, she is even an assistant at the NGO!  She is 20 years old and will finish high school at the end of this academic year.These stories are the fruit of our work. Many of those who had dropped out of school have come back to the classroom.The results are plain to see and that is why I have been a group leader for the last 10 years!
Faustin Nduwayezu
Group leader and teacher
All the children are here, whether they are repatriated or not. We do not distinguish, here they are united. Sport helps us, we get to know our teammates. When women see that in sport they have their places, it's easy to integrate them.
Appoline
Assistant at Kizuka Friends Area
Playdagogy is very useful to identify dropout cases! It is when you start talking and try to convey key messages to generate a debate over the importance of school that you spot children who have stopped studying. [...] Since last year, 23 children have come to tell me that they had dropped out and that they wanted to go back to school. Together with their families and other players, we try to work things out. Playdagogy helps us find the most vulnerable children.
Oscar
facilitator in Bujumbura
More information
Contact
35, Avenue Bweru - Bujumbura