Monday 24 July 2023
The launch of the new "Sport for Resilience" project in Kosovo took place in the presence of some fifty guests on July 12. This 3-year project aims to contribute to the development of civic-minded, tolerant and resilient youth in the face of societal challenges in Kosovo, North Macedonia and Montenegro.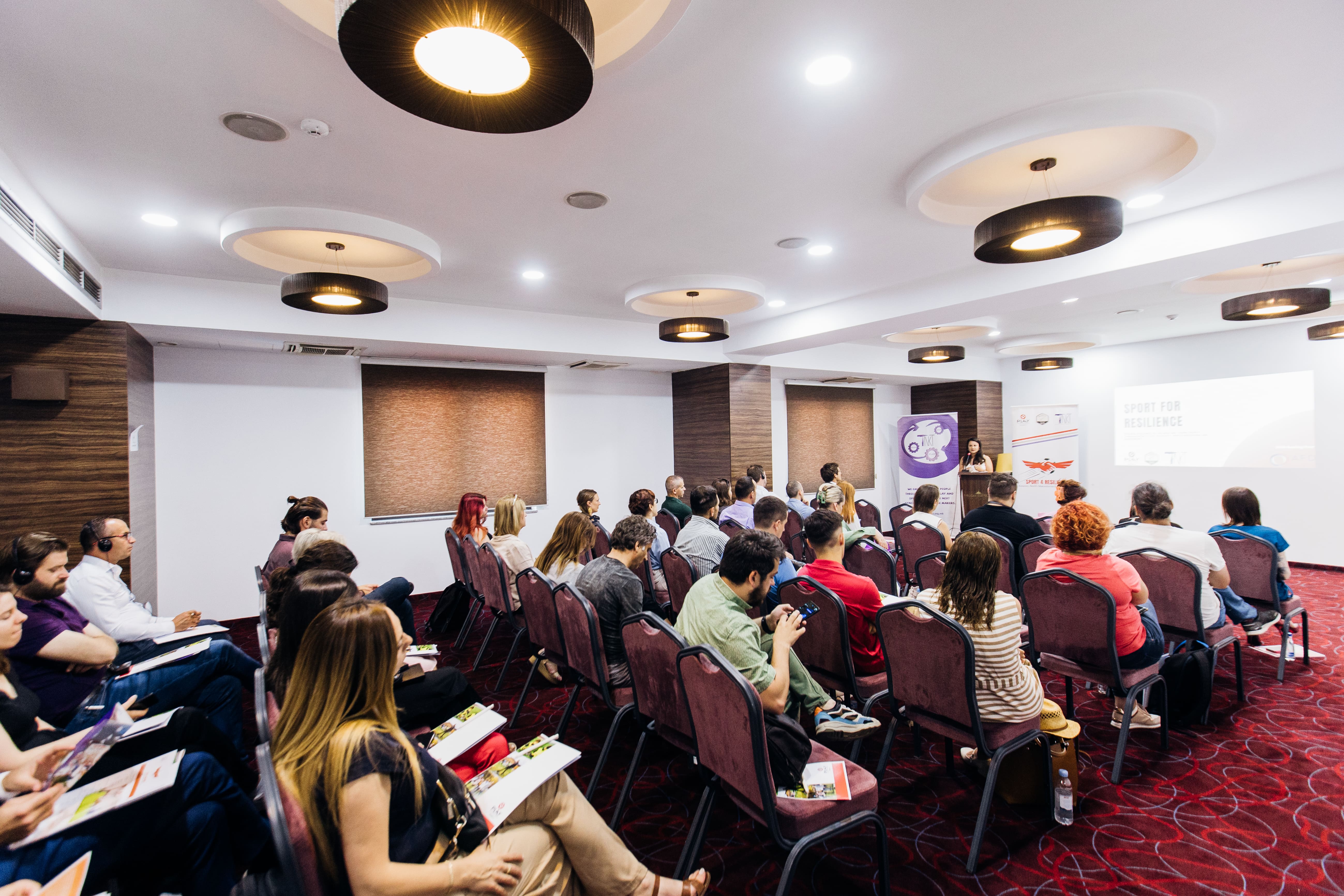 On July 12, the "Sport for Resilience" project was launched at the Sirius Hotel in Pristina, in the presence of key figures and institutions involved in the development of sport and education in Kosovo, North Macedonia and Montenegro.
This project, financed by the Agence Française de Développement (AFD), is led by PLAY and two partners:
     - REGSPO (Regional Sport Initiative – Playing Together) in Montenegro
     - TAKT (Together Advancing Common Trust) in North Macedonia
Together, they will help strengthen vulnerable communities through sport, build resilience, promote education and foster social cohesion by following two objectives:
     -  To strengthen the psycho-social skills and the resilience of children against gender-based discrimination and discrimination related to minority status in formal education
     - To strengthen the resilience of youth (15-24 years old) towards radicalisation and discrimination risks in the Western Balkans area
COMMITTED PARTNERS
The representatives took it in turns to share their common vision and determination to make a lasting impact on the community. The event kicked off with an inspiring speech by Sébastien Carreau, AFD representative for Kosovo and Albania, who emphasized the importance of sport as a catalyst for growth and development.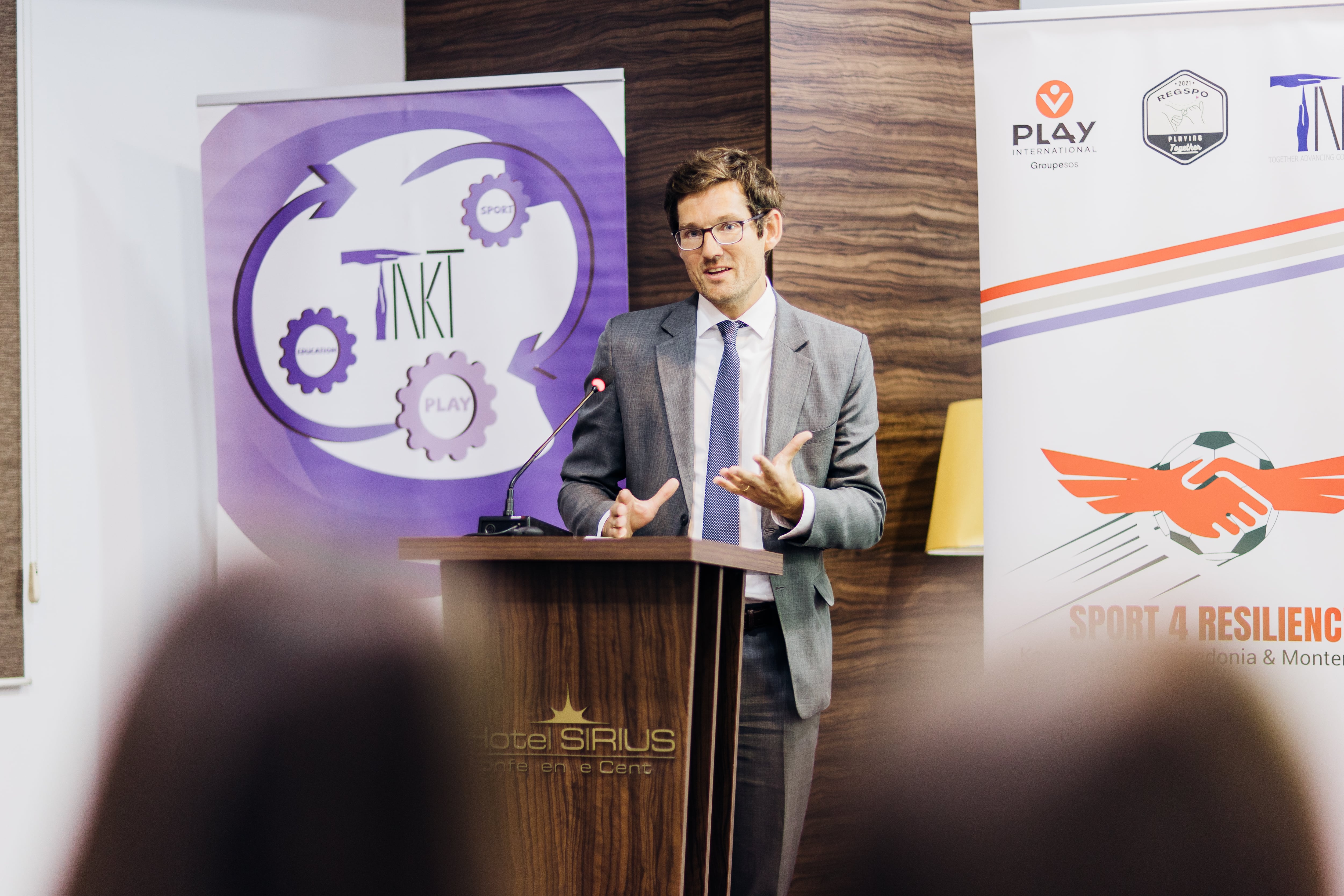 The spotlight then shifted to the principal of Gjergj Fishta Primary School in Prishtina, who delivered a heartfelt speech as a beneficiary school of PLAY International's activities. Emphasizing the transformative power of sports-based education, the principal shared personal stories of how PLAY International's interventions had positively impacted the students' lives and academic performance.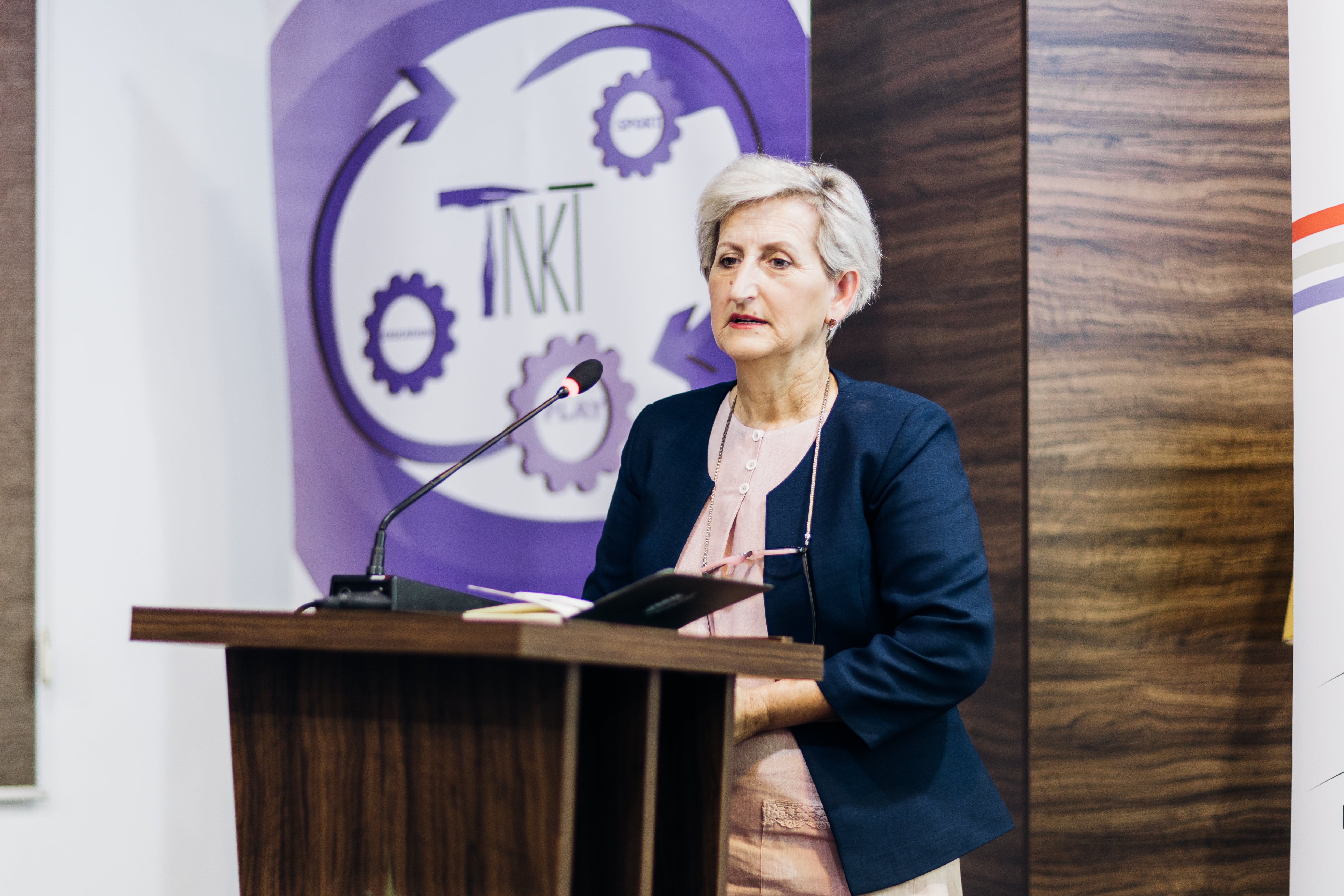 Fatmir Pireva, AAB University's Sport Dean followed suit with an insightful speech, highlighting the collaboration between PLAY International and the university. The joint efforts promised to open up new avenues for young individuals to explore sports as a means of personal growth, skill development, and community engagement.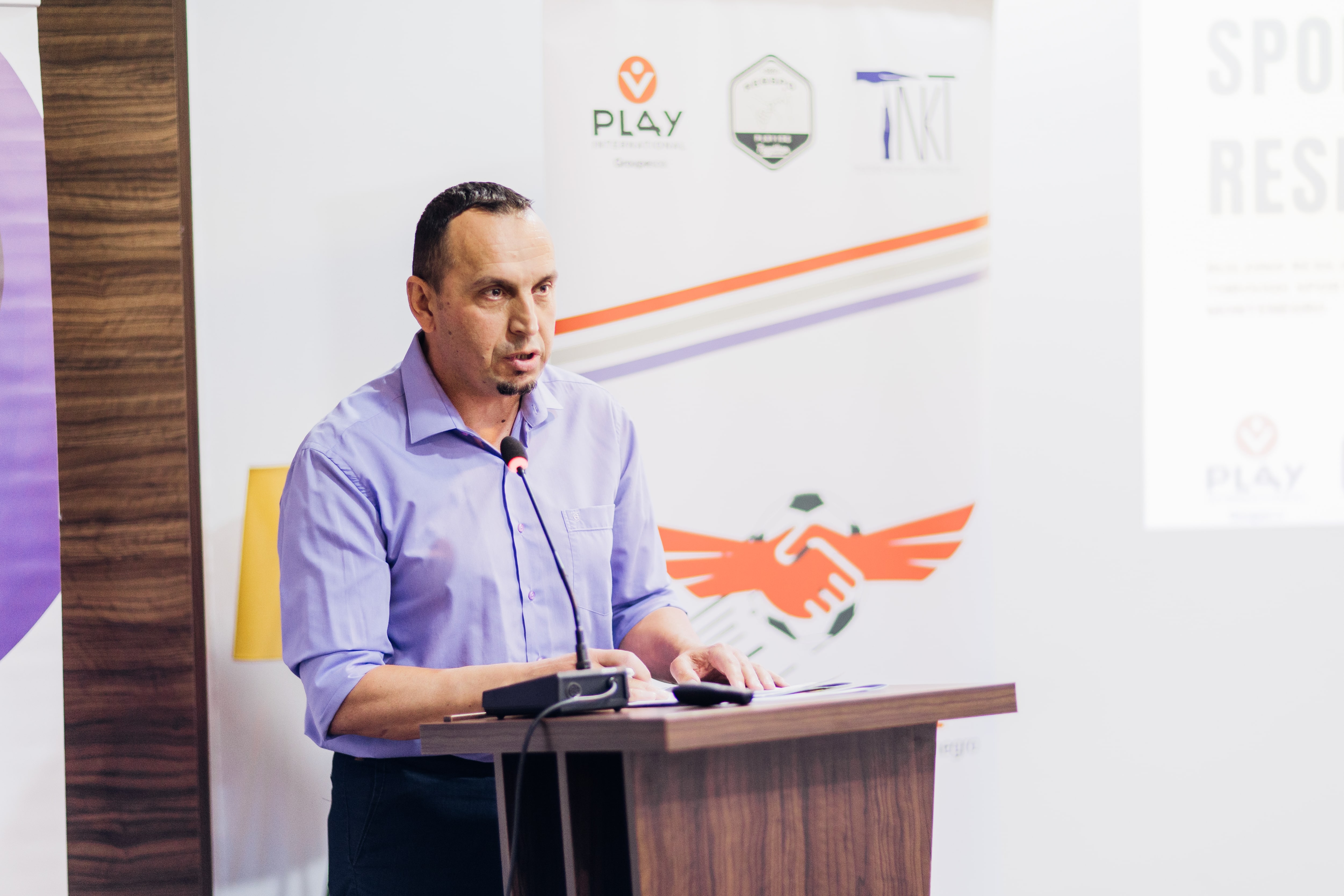 As the event reached its crescendo, a volunteer from PLAY International took the stage. The volunteer's speech resonated deeply with the audience, illustrating the dedication and commitment of volunteers who play a vital role in implementing the organization's programs. The volunteer's firsthand experiences of witnessing lives being transformed through sports initiatives stirred emotions and reaffirmed the significance of the Sport for Resilience project.
"As a volunteer, I was involved in implementing activities with children from my community. It was a transformative experience witnessing the power of sports as a tool for learning and inclusion. Through playful activities, we fostered resilience, teamwork, and empathy, empowering each child to discover their unique potential. I saw firsthand how sport can transcend barriers, creating an environment where every child feels valued and capable of achieving greatness, but most importantly safe regardless of ethnicity, gender, and social status.  (...) I was fortunate enough to participate in the "From Ferizaj to Gravelines" project. (...) Sports served as a universal language, bringing young people together, breaking down stereotypes, and promoting tolerance and acceptance. It was a remarkable journey of cultural exchange, where we gained new perspectives, broadened our horizons, and developed a sense of global citizenship. PLAY taught me a lot of stuff, they didn't just teach me about games, as fun as they are. They taught us about life skills, first aid, abuse and how to detect it, the Convention of the Rights of the Child, and the number of social work centers in every city of Kosovo. They thought about everything. That thorough preservation shows that PLAY sticks to its ethics and cares about its work. That is what motivated me to volunteer for PLAY during these last 2 years.
Now, with the launch of the "Sport 4 Resilience" project, we embark on a new chapter of positive change. (...) Together, we can create a legacy of resilience, unity, and social transformation that will ripple through generations."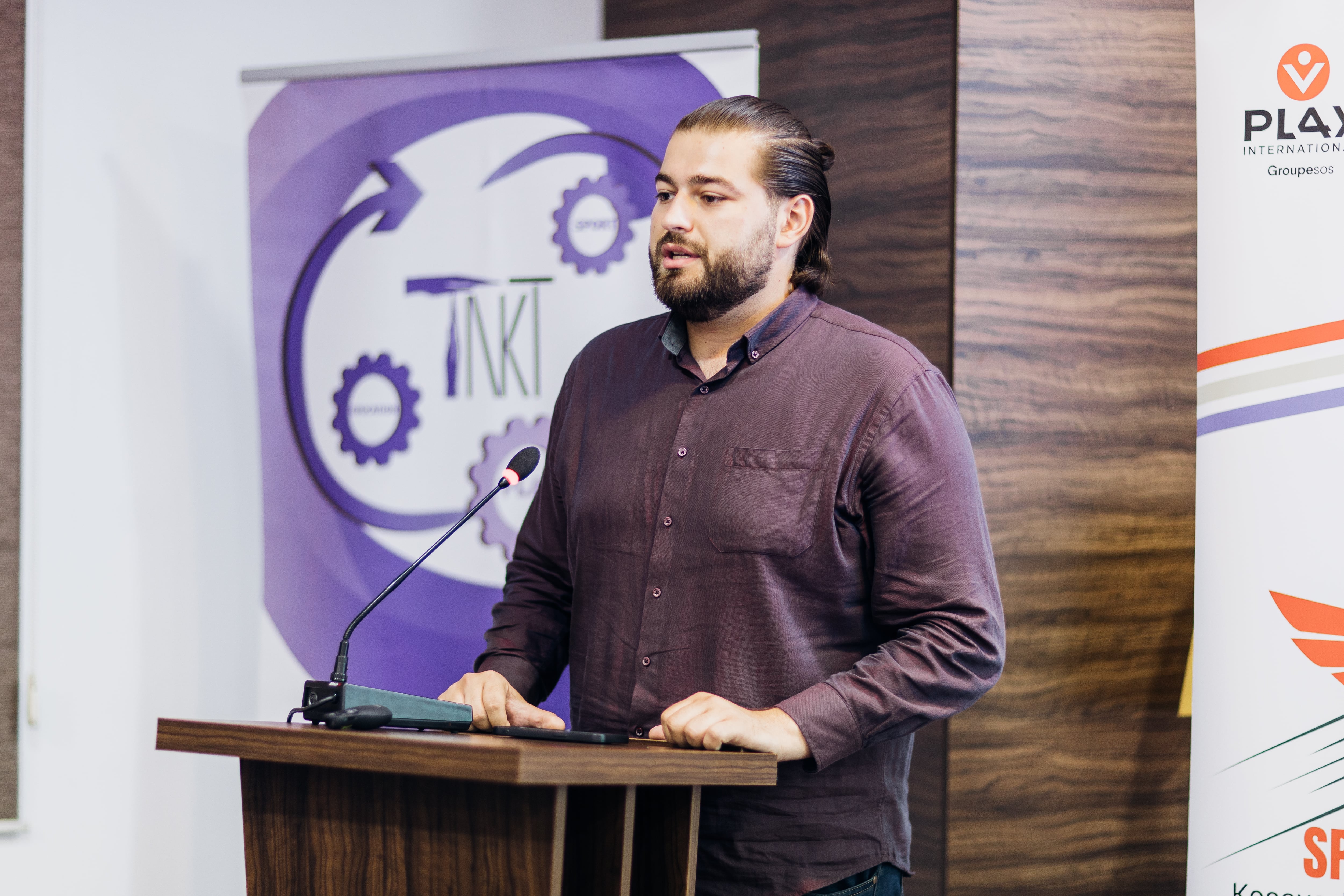 The launch event was not only a celebration of the project's beginning but also a platform to appeal for support from potential donors. The presence of esteemed guests from various embassies and organizations highlighted the broad interest and potential impact of the initiative.
The "Sport for Resilience" project aims to empower vulnerable communities through sports, building resilience, promoting education, and fostering social cohesion. With the collective efforts of partnering NGOs, educational institutions, and enthusiastic volunteers, the project is set to make a lasting difference in the lives of those it touches.
The event concluded with renewed optimism and a shared commitment to making this project a resounding success. Attendees left the Sirius Hotel with the firm belief that sport, when harnessed correctly, has the power to transcend barriers and create a more resilient, inclusive, and empowered society in the countries
© Rilind Beqa