Wednesday 6 January 2021
PLAY International teams wish you a happy new year 2021 under the sign of solidarity and social innovation through sport.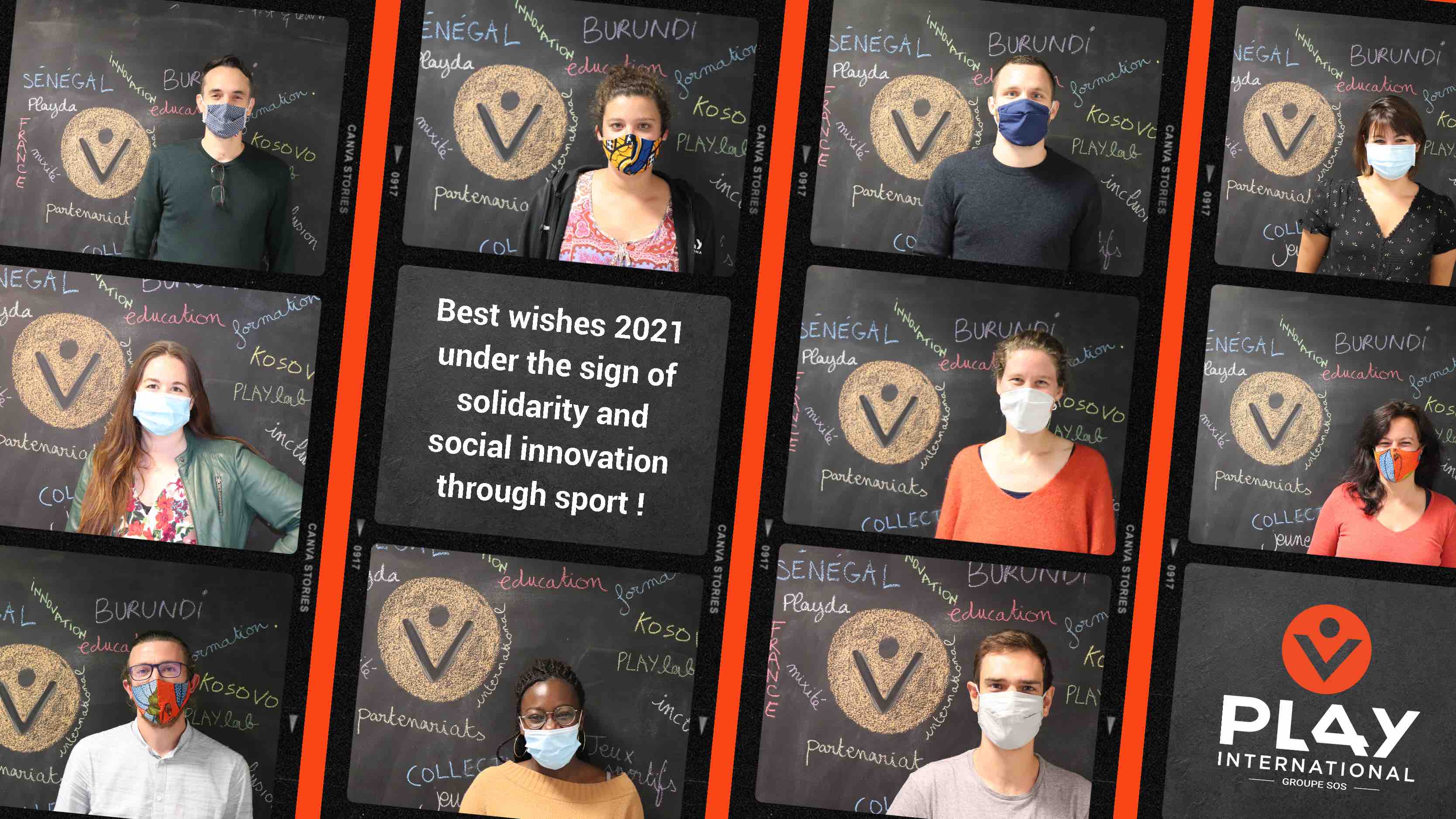 Thank you for your encouragement, your support and your mobilization which have enabled us throughout 2020 to develop our actions of education and social inclusion through sport in France and abroad.
Despite COVID-19, we have been able to reinvent ourselves to maintain our existing missions and adapt our educational content to meet health constraints.
DISCOVER THE 2020 RETROSPECTIVE 
Because access to sport and play is a fundamental right, we will continue to act in 2021 to ensure that every child has access to a fun and educational sport activity ! We will also continue to demonstrate that sport is a source of solutions to meet our social challenges : to promote education, to contribute to learning, to develop life skills, to facilitate dialogue between communities scarred by war, to include the most vulnerable people, etc.