Image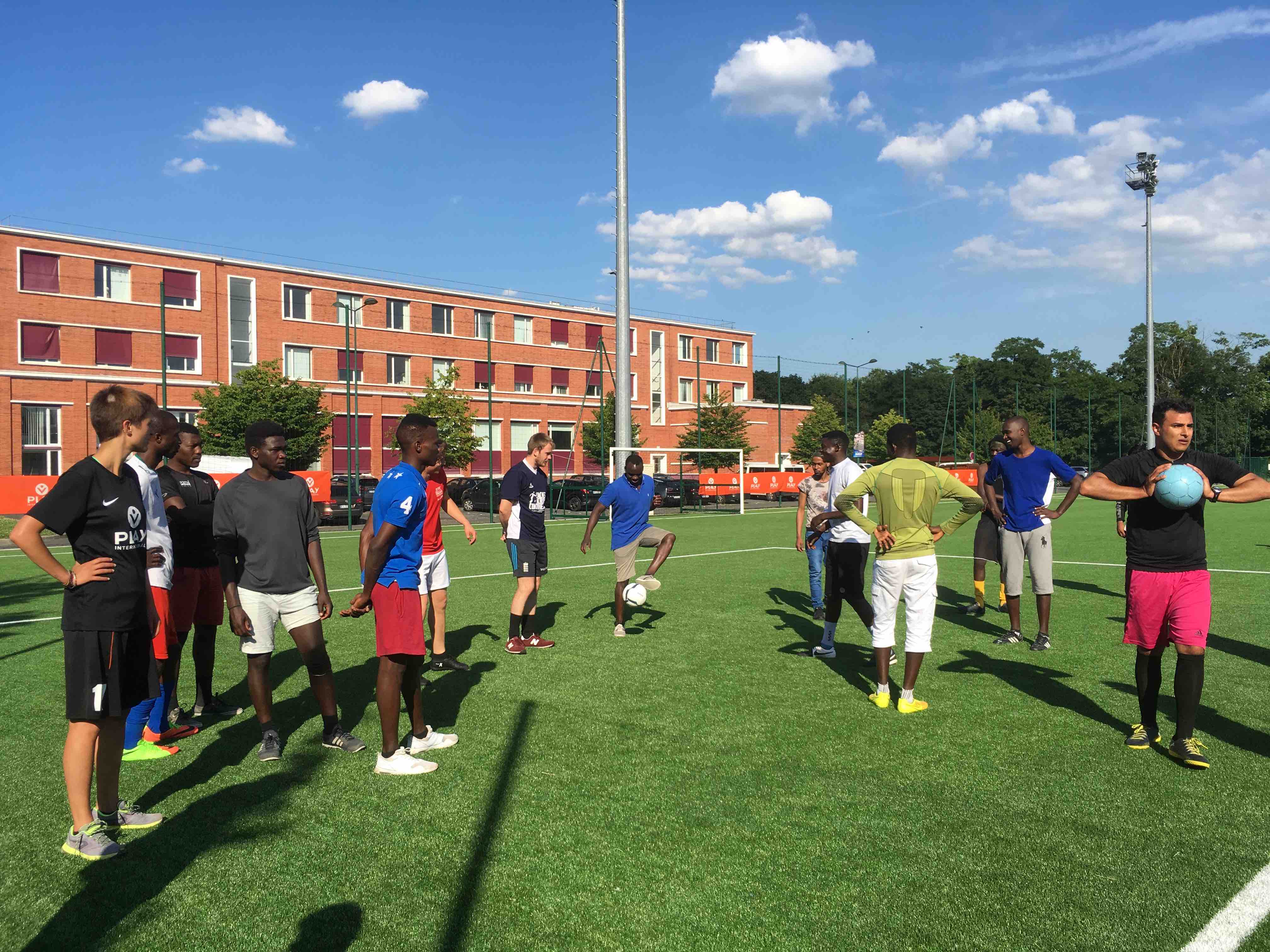 impact
Key figures
7
projects supported in their development by the incubator
7
european countries represented to benefit from personalised support
19
experts and professionals mobilized to support carriers
They talk about it
Testimonies
I will without hesitation recommend the experience of this incubator to all project leaders working in the social inclusion of refugees through sport
Caitlin Rodgers
The Welcoming
The incubator made us do some soul-searching and think about new solutions and ideas. I'm very happy with the input from the programme for our project over this six-month period
David D'Agnelli
Liberi Nantes
The incubator enabled us to discover some super projects and to collectively discuss the challenges andopportunities encountered. We had the opportunity toacquire a great deal of knowledge through workshops, which has enabled us to develop our plans and strategiesmore effectively for the future
Lena Pawelke
Bike Bridge
Zoom
PROJECT LEADERS
Among many applications from 15 European countries, 7 projects have been selected to benefit from our support system.
Aniko - Thessaloniki, Greece > Using football as a tool to integrate refugees and provide them with access to basic services, by organizing mixed tournaments and teaching them how to referee their own tournaments.
Futbol Mas - Ivry-sur-Seine, France > Regain confidence in oneself and with others through sport. Project for the children of a refugee reception centre in Ivry-Sur-Seine (CHUM).  
Bike Bridge - Fribourg, Germany > Facilitate the social integration of women asylum seekers & refugees through learning to ride a bike: cycling, repair.
INSERsport - Barcelona, Spain > Professional integration of refugees through training to become a referee or coach in one of the 16 sports offered by the Federation of Catalonia.
Kicken Ohne Grenze - Vienna, Autria > Integrating refugees into the professional world through sports activities, training and job shadowing.
Liberi Nantes - Roma, Italy > Restoring refugee women's confidence & helping them to integrate through sport.
The Welcoming - Edinburgh, Scotland > Swimming to regain self-confidence & restore the parent-child bond after the migratory journey.
Discover
Related projects
Agreement number EAC-2019-0529
This project is funded with support from the European Commission. This website reflects the views only of the author and the European Commission cannot be held responsible for any use which may be made of the information contained therein.