Monday 24 October 2022
Jugbeh holds a Bachelor of Science degree in nursing (BSN) from the Mother Pattern School of Health Sciences and is a professional nurse assigned at the Government Hospital in Buchanan. As an enthusiastic human service professional, she and other women organised a community-based organisation, the Children Rescue Africa (CRA) to give a platform and opportunity for unfortunate children to develop and grow through basic life skills training activities in Buchanan. According to Jugbeh, she discovered that children, especially teenage girls were idle and therefore exposed to vulnerable environments. "Growing up as a child, my parents supplied my basic needs and encouraged me to pursue my dreams. Today, I supply similar opportunity to my daughter. So, I feel so much pain as a mother seeing other potential future leaders in these children who support themselves at all costs." Jugbeh said to Mercy Corps (PLAY International partner) recently. Her parents, the church and school taught her values such as respect for others, empathy and love for neighbors and tolerance. These values helped shaped her personality.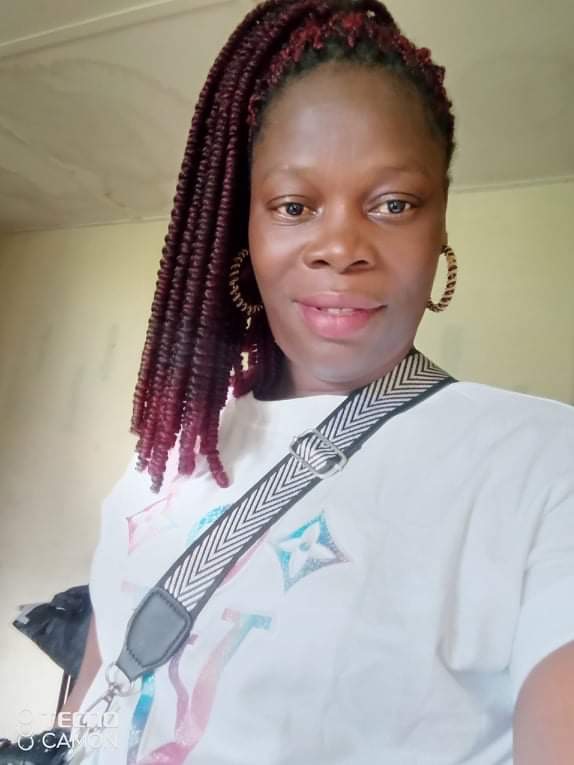 In 2015, through a nationwide competitive process, the Accountability Lab selected and awarded Jugbeh the prestigious title of National Integrity Icon of the Year. As a nurse, she has self-initiated a campaign aimed at promoting family planning. Jugbeh organizes outreach activities and awareness creation in the markets, churches, and school campuses, grounded in the theme "Born your child by choice; not by chance." It was the impact of this campaign as well as her boldness, honesty and other positive attributes and distinguished work ethics that won her colleagues admiration and contributed to her winning this award. "Some feel that I am good at what I do, while others feel I do speak truth to power and against any corrupt act at my work; but most importantly, I love serving humanity, especially the vulnerable children," Jugbeh noted.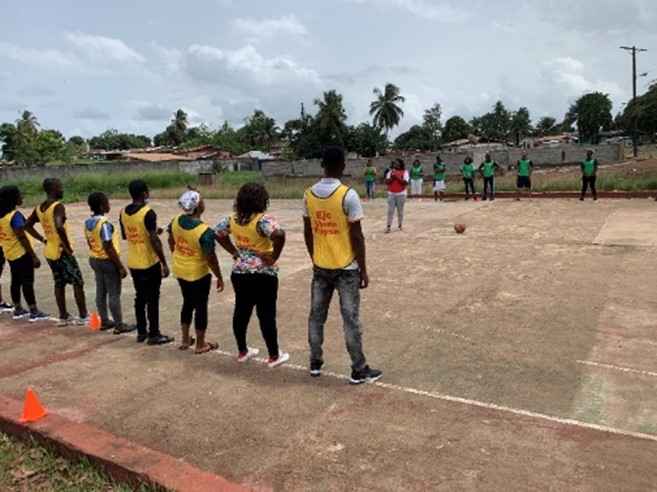 As the Programme Officer for CRA, Jugbeh participated in the co-creation of the pedagogical contents and played a pivotal role in assessing the relevance, coherence, and local contextualization of the contents. The Ejo Programme trained her as an animator and then selected her as an institutional trainer to cascade the training to others. Despite her work schedule, Jugbeh is very enthusiastic about working with children and she is delighted to help these children learn new skills through the sessions. At least, 23 children (9 boys, 14 girls) previously dropped out of school have returned to school having participated in the activities conducted by Jugbeh. "Through these games with the children and my role in the community, I am certainly sure that the sessions, especially the ones that deal with inclusion and gender equality, will help children redefine their purpose and prepare for a better future in life through the social skills acquired from these Ejo activities." Jugbeh.
John Parker, an 11-year-old boy living with his grandmother acknowledges the positive change in his life because of his participation in the Ejo activities. conducted by Jugbeh in the Old Field Community, Buchanan. "I used to be shame to go to school because I am 11 years in K-2. But today, I am in school again even though I am older than all the children in my class. Sis Jugbeh says we should focus on our goals and should have confidence." John narrated.