Monday 9 December 2019
The Erasmus+ Sport project, funded by the European Commission, PLAYIn Together, has started early this year and progresses unflappably since then. The project aims to encourage European societies towards a greater inclusion of people with a disability through the promotion of Olympic, Paralympic and European (OPE) values in sport games.
The project is led by PLAY International and the partners are the Organising Committee for the Olympic and Paralympic Games – Paris 2024, the European Paralympic Committee, Academie Creteil (France), the Bulgarian Sports Development Association, the National Olympic Committee of the Czech Republic, University Colleges Leuven-Limburg (Belgium), Play Kosovo and ENGSO.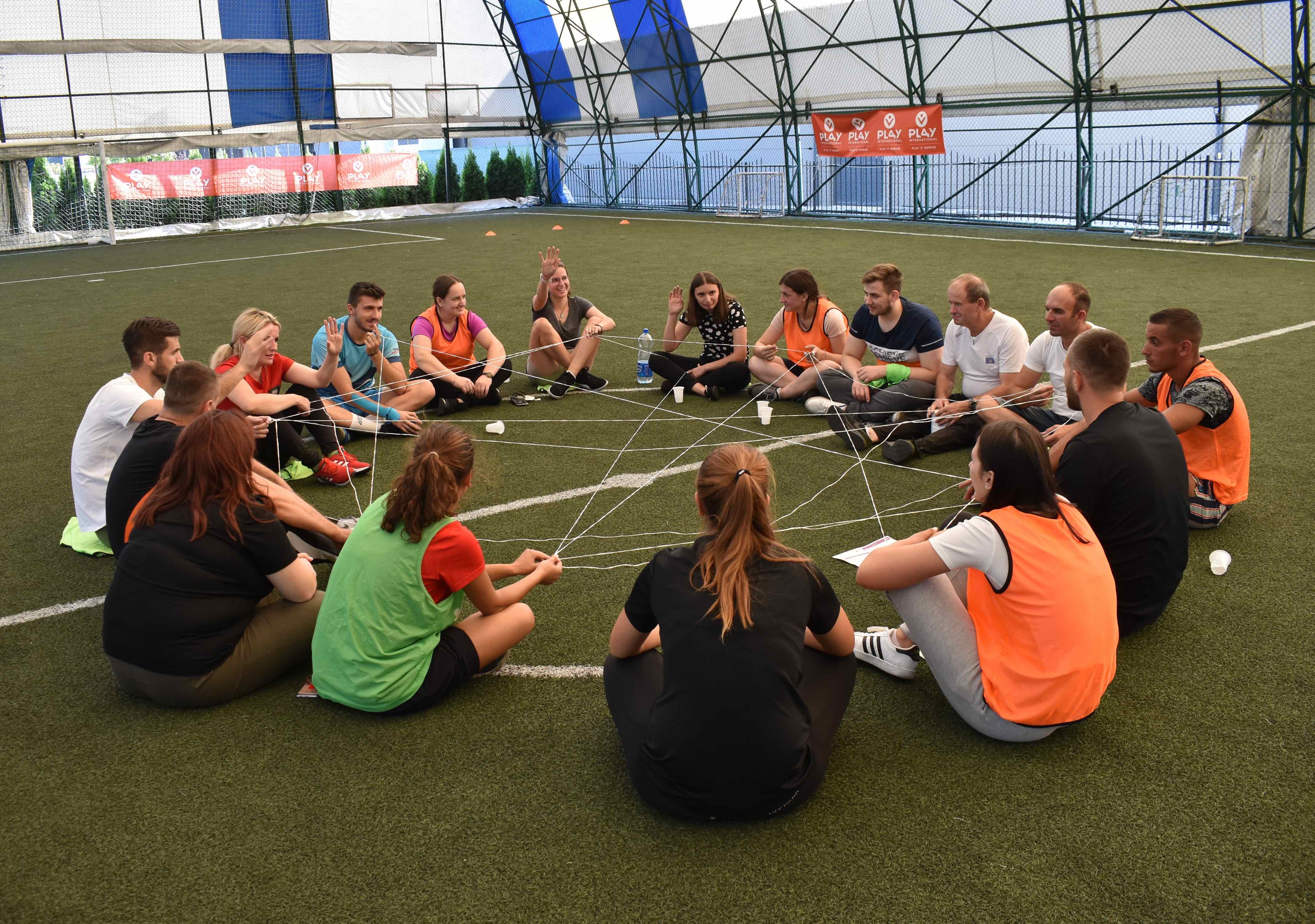 The project uses cooperative processes and activities to develop sports-based pedagogical content and tools around the OPE values, adapted to each partner country's own context and needs. The main beneficiaries of the project will be thousands of children aged 6 to 12, including those with disabilities, along with hundreds of teachers, educators and animators.
The first phase of the project has now been completed and the goal of "youth making a change of mindset on disability through the practice of sports activities containing socio-educational elements" has been achieved.
Four partner countries, PLAY International France & Kosovo, the NOC of the Czech Republic and the Bulgarian Sport and Development Association have trialed the project activities in three countries.
The impact has been very positive with the following results:
6 socio-sport sessions created to promote a change of mindset on disability
111 practitioners trained on socio-sport animation and project pedagogical content
80 sports coaches and animators trained
31 school teachers trained
1856 children aged between 6-12 have been reached
96% of the children reported that they had fun
25% of the practitioners and 51% of participating children are female
In addition, the University Colleges Leuven-Limburg has started a diagnostic study on the barriers facing children with a disability to their participation in sport. They are also identifying the ways that sport and physical activity have been adapted for specific disabilities. This information will then be used to develop games and activities to help children develop their psycho-social skills, with a focus on their development and not their disability.
A meeting of all the partners is to be held in Sofia in February 2020 where the results of the study and draft games will be discussed, prior to the games being tested with children in Paris in the spring of 2020.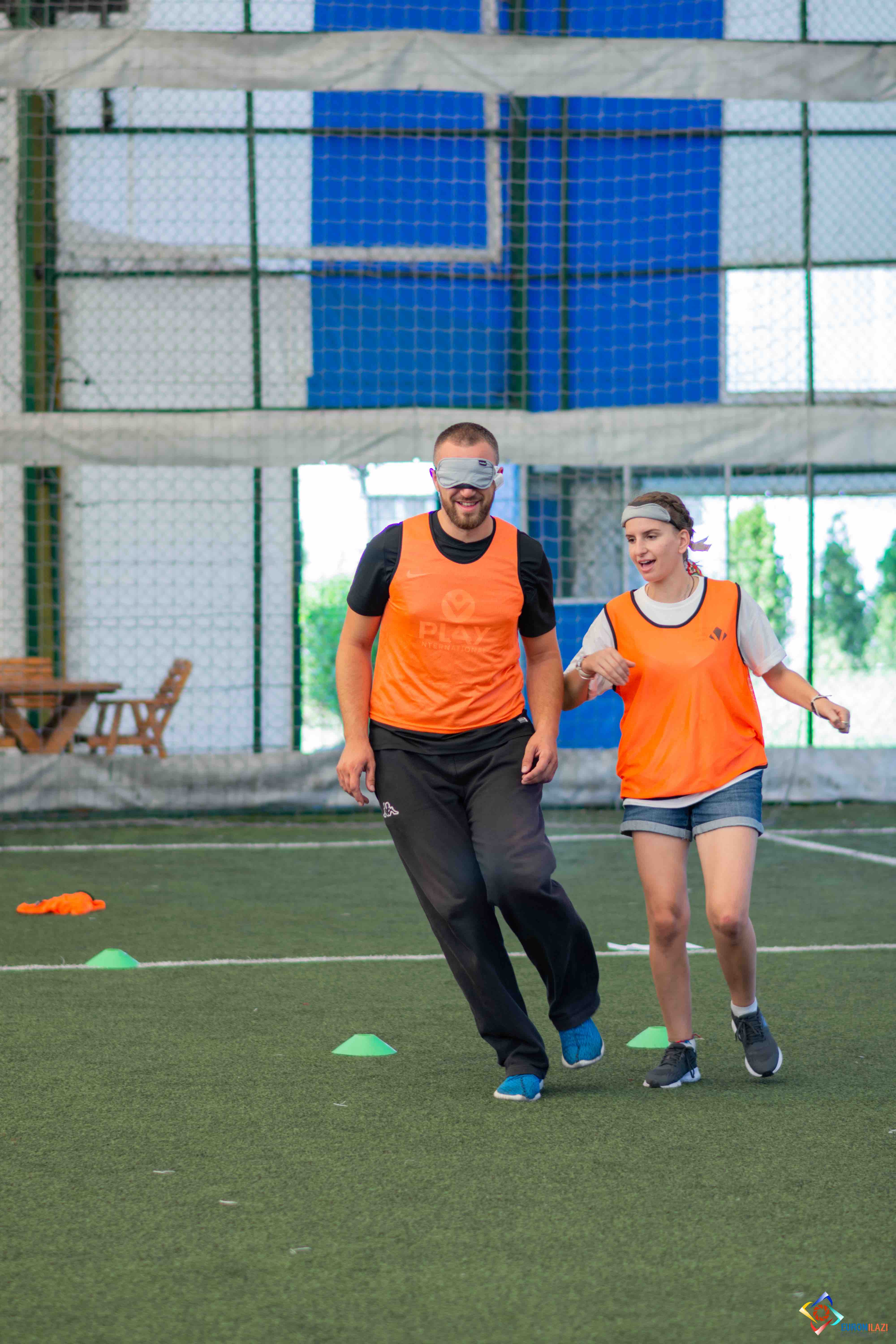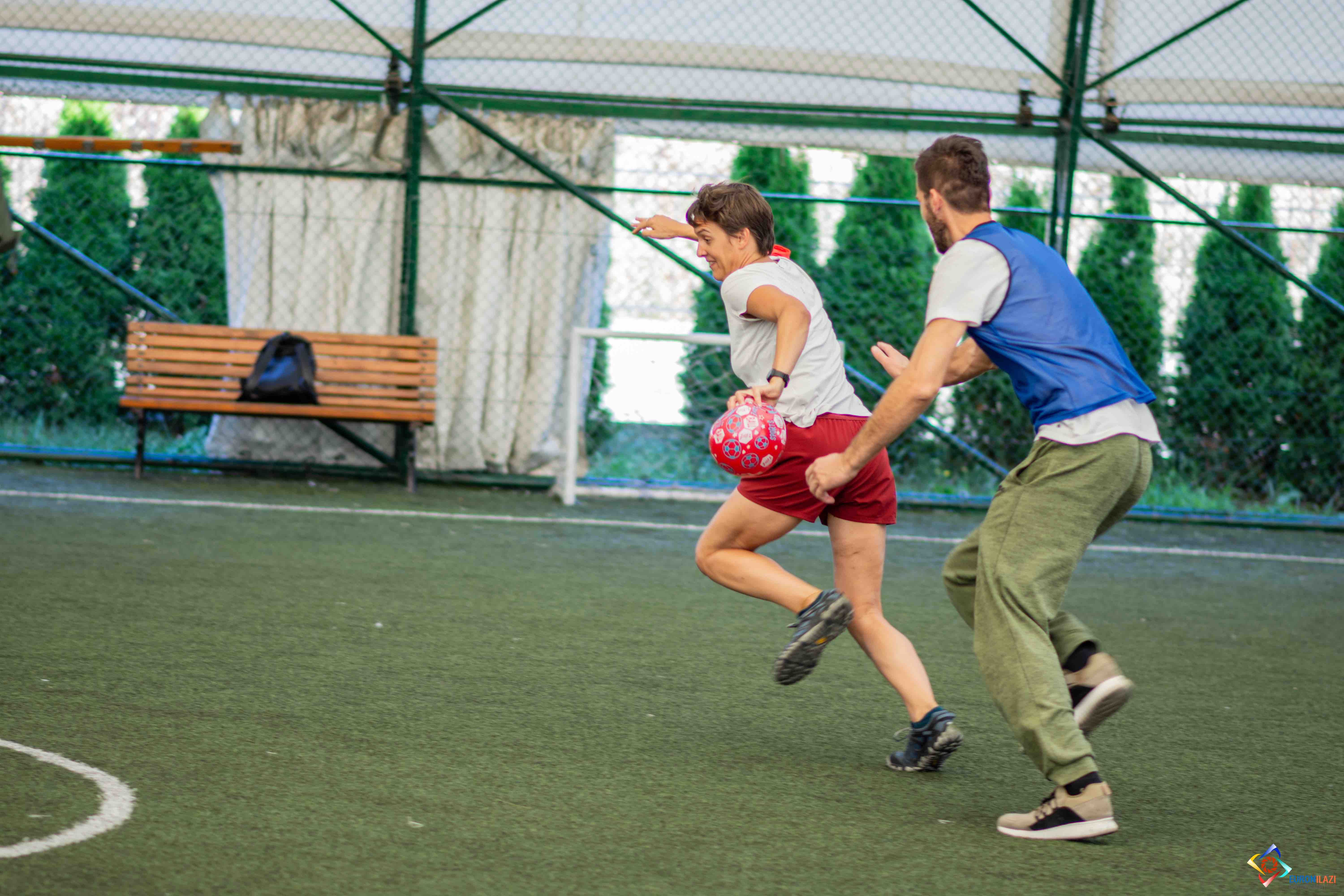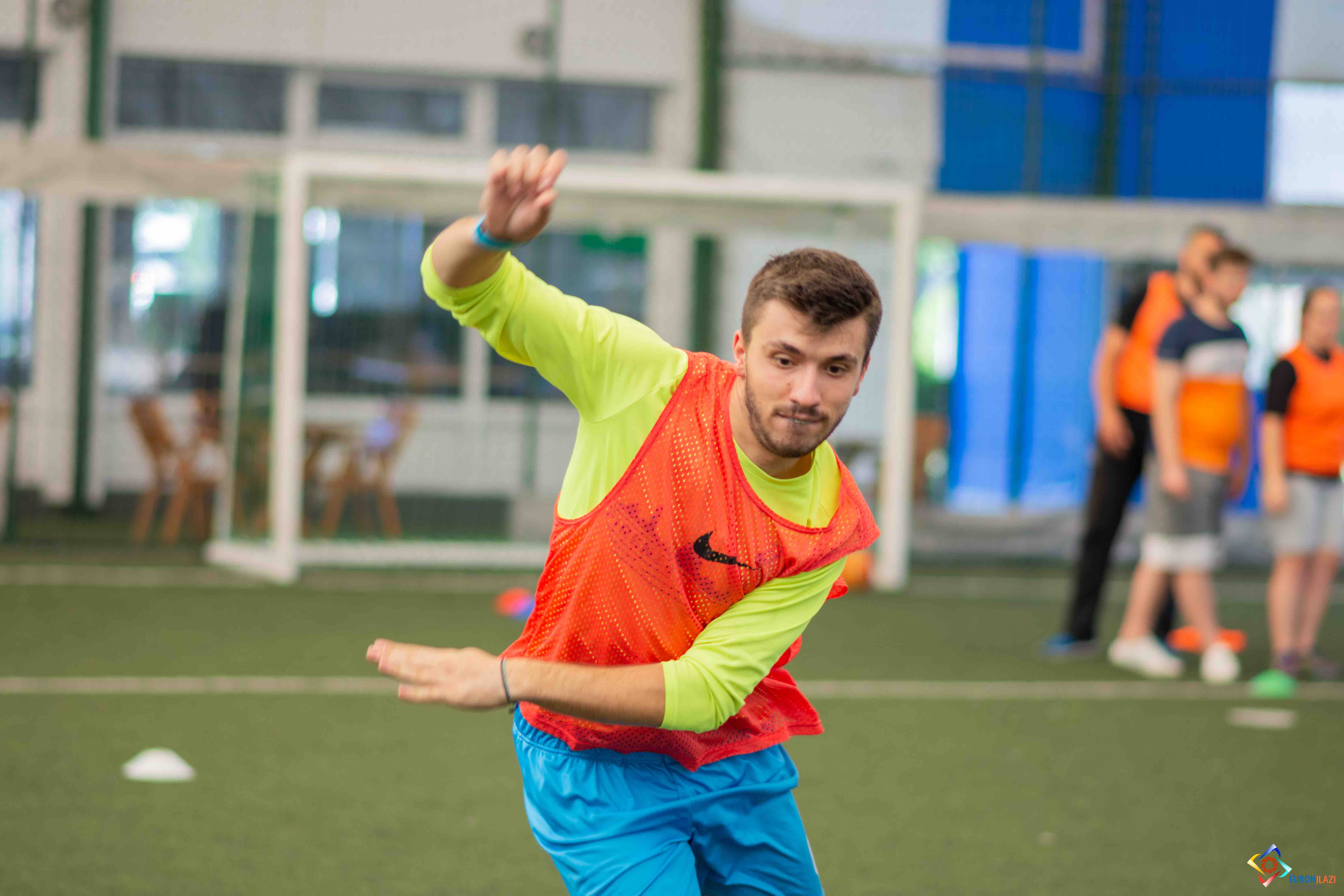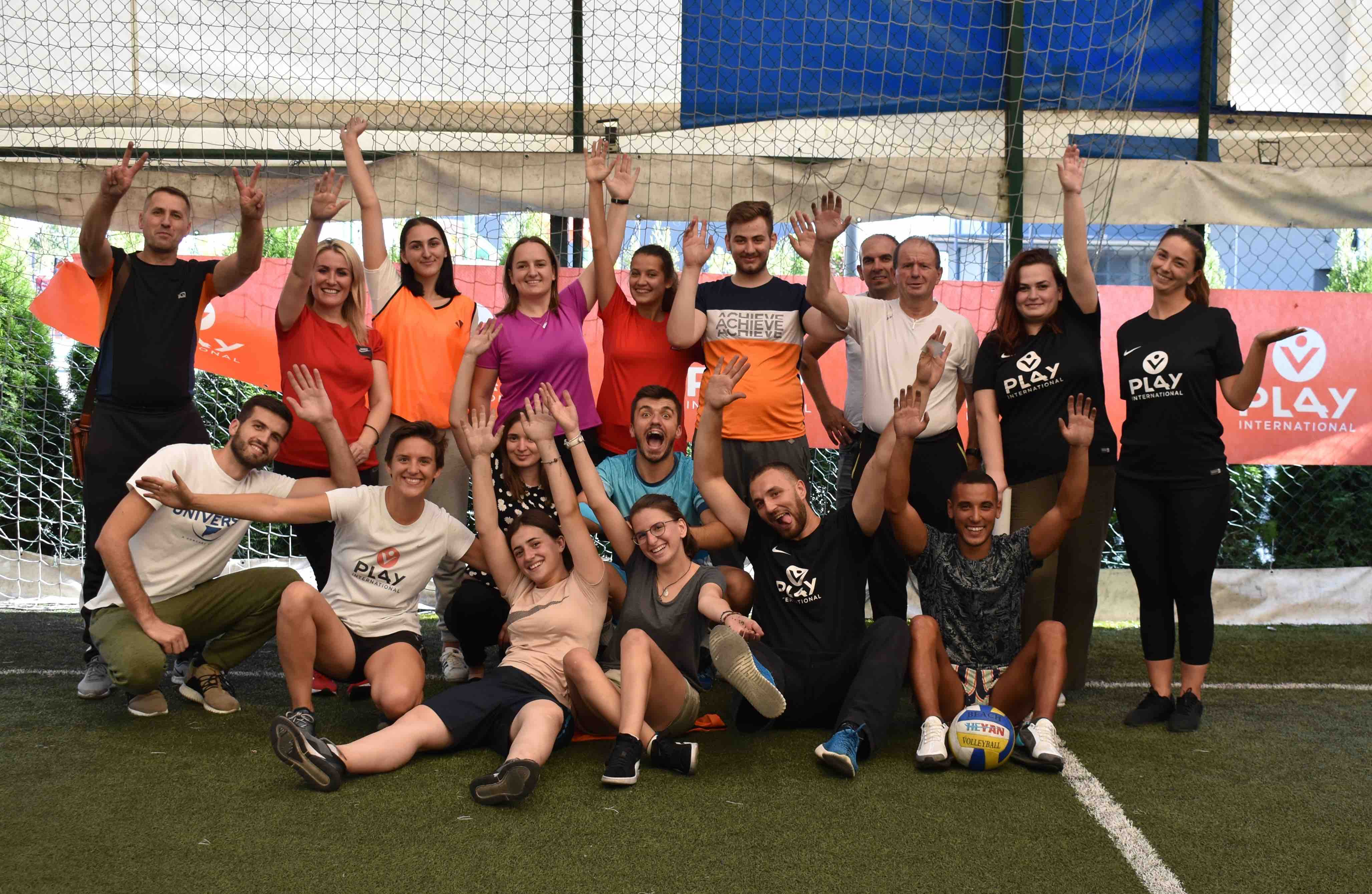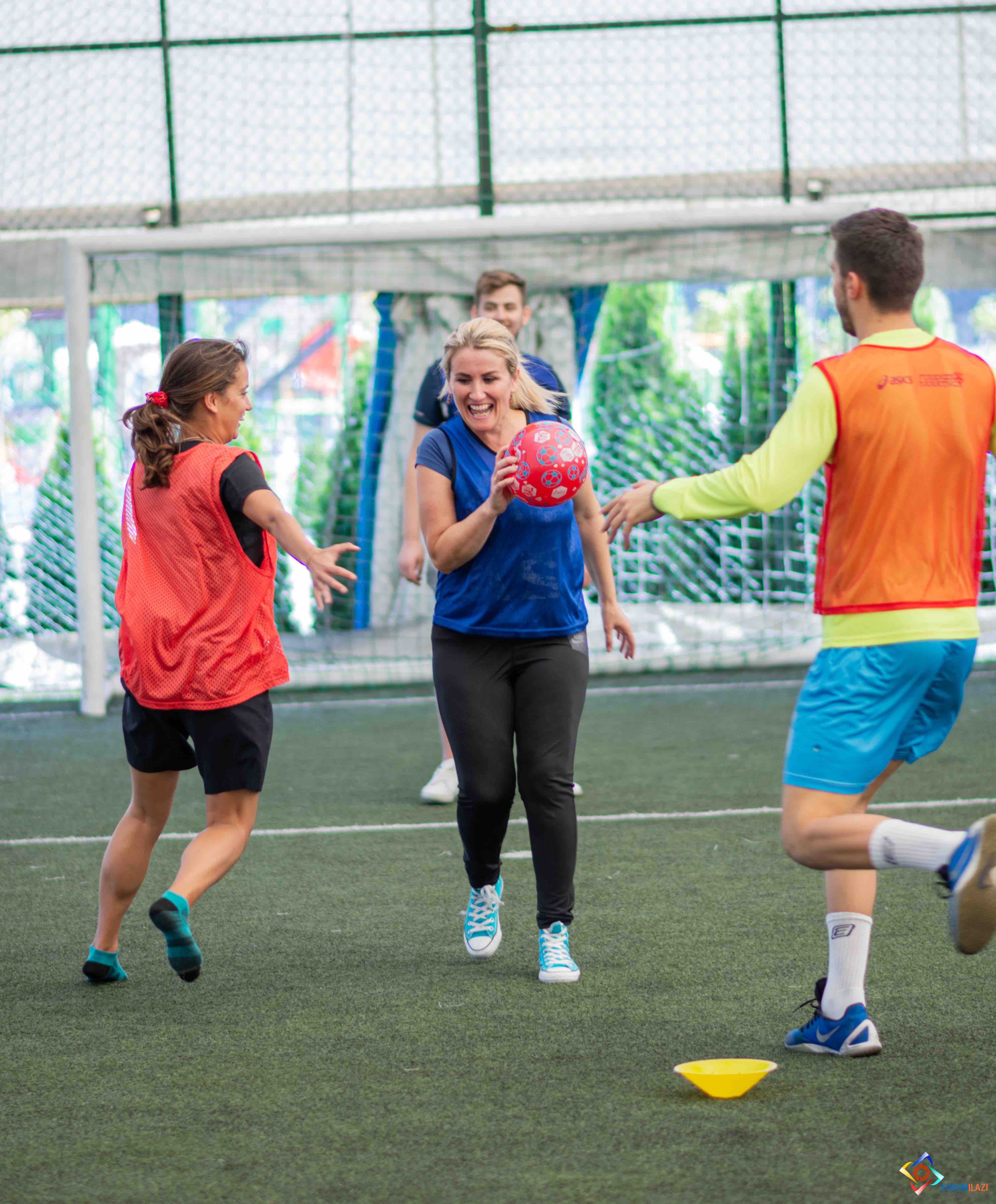 The photos were taken at one of the train the trainers session of the project.
More information about "Play'In Together" can be found here.
Article written by our partner ENGSO