Friday 14 October 2016
On Saturday, October 1, PLAY International's Kosovo mission organised an anti-discrimination day to highlight the importance of inter-community dialogue. More than 300 people participated in this event, including 187 children and 38 volunteers from 7 communities: Albanian, Askhalis, Bosniac, Croatian, Roma, Serbian and Turkish.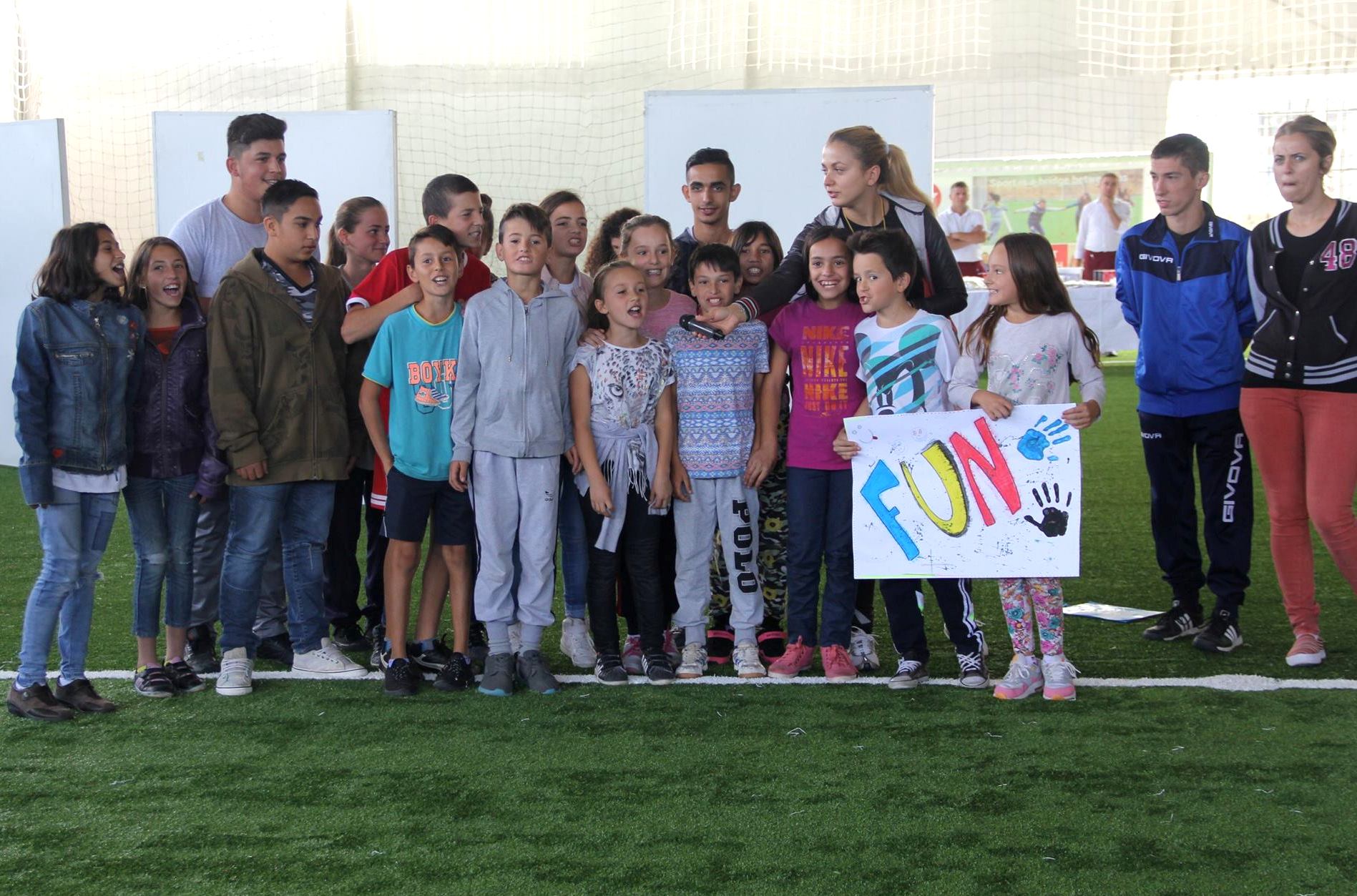 TOLERANCE, DIVERSITY, EQUALITY AND TRUST
Christopher Tuetsch, Director of the OSCE's Democratization Department, recalled the importance of sport as a vehicle for unity: "Today we celebrate tolerance, diversity, equality and trust together." The children had proudly brandished these words that very morning, during the opening ceremony.
On the two sports fields, Sport 4 Youth project volunteers led fun and inclusive games for children divided into multi-ethnic teams, while the partners present (NGOs, municipalities, representatives of Embassies and international organizations such as the OSCE) took advantage of an Ultimate Frisbee activity to end the day.
To a round of applause, the arrival of two top athletes - Edmond Azemi, basketball player for the Pristina team, and Kushtrim Mushica, goalkeeper for the Pristina football team - was an opportunity to show that the inclusive virtues of the sport are beginning to be shared more broadly.
TO RELIVE THE EVENT CLICK HERE
PLAY International thanks the OSCE Mission in Kosovo, the European Union Office in Kosovo and its partners the Ministry of Youth and Sports, the Embassy of France in Kosovo, the Council of Europe, the high-level sports guests Edmond Azemi and Kushtrim Mushica, and all the volunteers without whom the event would not have had the same flavour.